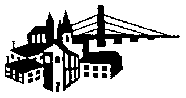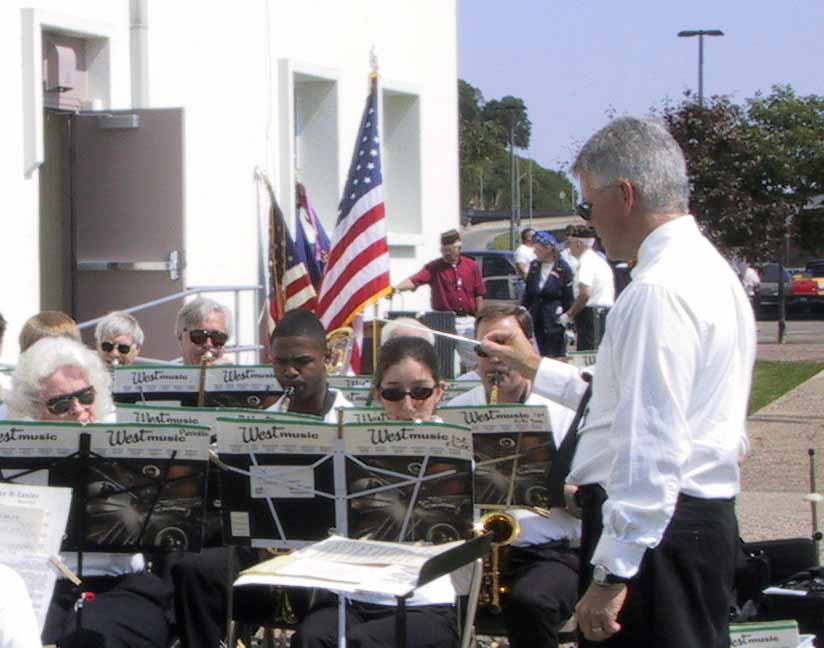 The Burlington Municipal Band "season" actually begins with the Memorial Day Service, in 2003 once again held outside Memorial Auditorium.  (see photo at right, with Mark Eveleth conducting the band)

This Week's Concert

June 12, 2005


Note from the webmaster:  We update this web site at least once a week during our summer concert season.  Since the program for each Sunday concert is finalized at our rehearsal on Monday evening, we generally post the week's update sometime on Tuesday.  Unfortunately, if you are viewing this page on a summer Monday, what follows will undoubtedly be the information for YESTERDAY'S concert.

Arnie's selections include: Bandology March by Eric Osterling; In All its Glory by James Swearingen; Three Chorale Preludes by William Latham - an interesting and beautiful original composition, it was written in 1956 but is in the style of the early seventeenth century.  It is based on familiar chorale melodies which have been utilized by many composers including Bach and Brahms. Its three sections are, I. Break Forth, O Beauteous Heavenly Light, II. O Sacred Head Now Wounded, and III. Now Thank We All our God; Dixieland Bash arranged by Michael Sweeney - a medley of traditional Dixieland tunes including Just a Closer Walk With Thee, Do You Know What it Means to Miss New Orleans, and The Sheik Of Araby; Selections from Les Miserables by Claude-Michel Schonberg, arranged by Warren Barker - this Broadway Musical from the 1980's includes At the End of the Day, I Dreamed A Dream, Master of the House, On My Own, and Do You Hear the People Sing; and our traditional closing selection, The Stars and Stripes Forever by John Phillip Sousa.

It was wonderful to see so many of you at our first "Teddy Bear's Picnic" concert. The weather turned out to be great - not too hot and a nice breeze.  Some of the band members had to scramble a bit to hang on to their music in that breeze, especially during the first half of the concert but, all in all, it was a nice beginning to a new season of concerts.  If you haven't already done so, we invite you to view pictures from this concert by clicking on
current photos
here or on the button on the
main page
.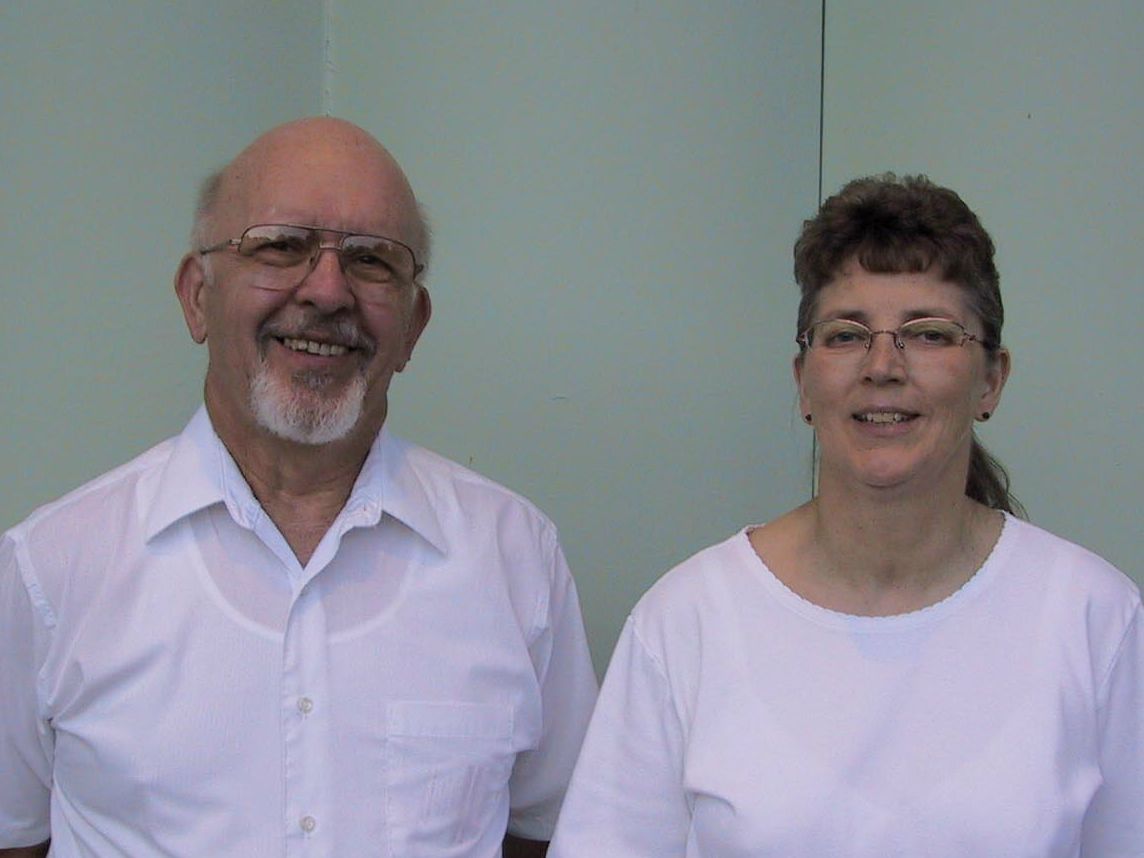 Our June 12 concert promises to appeal to many musical tastes with selections in a variety of musical styles.  Sharing the podium will be retired Oak Street band director Marcia Korb and Notre Dame band director Arnold Rabe.  When they are not conducting, Marcia is a flutist in the band and Arnie plays the tuba.

Marcia has chosen the following selections for her portion of the concert:  Ashokan Farewell by Jay Ungar, arranged by Calvin Custer - this haunting melody was made famous through its selection by Ken Burns for use in the PBS television series "The Civil War."  Crown Imperial by William Walton - commissioned for and first performed at the coronation of King George VI in 1937; Willow Blossoms by John Phillip Sousa, edited by Keith Brion and Loras Schissel - one of many lesser known but charming "non-march" compositions by Sousa; Man of La Mancha by Mitch Leigh arranged by Frank Erickson - selections from this 1960's musical include Little Bird, Little Bird, Dulcinea, the title song Man of La Mancha, and The Impossible Dream; and Marvin Hamlisch Showcase by Marvin Hamlisch, arranged by Warren Barker - a medley of Hamlisch's hits including They're Playing My Song, Nobody Does it Better, One, If You Remember Me, The Entertainer, and What I did For Love.