This photo shows details of the old band uniforms, worn until the "new" uniforms were bought  in the 1940's.  It is not know exactly when these uniforms were first worn.  The "Hawkeye Natives" log cabin of the Des Moines County Historical Society can be seen on the right.

Warren Johnson, Ralph Zaiser, A.P. (Adie) Meyer and Ernest Kembitzky in old band uniforms

Note: A larger version of this image can be viewed by clicking on the photo.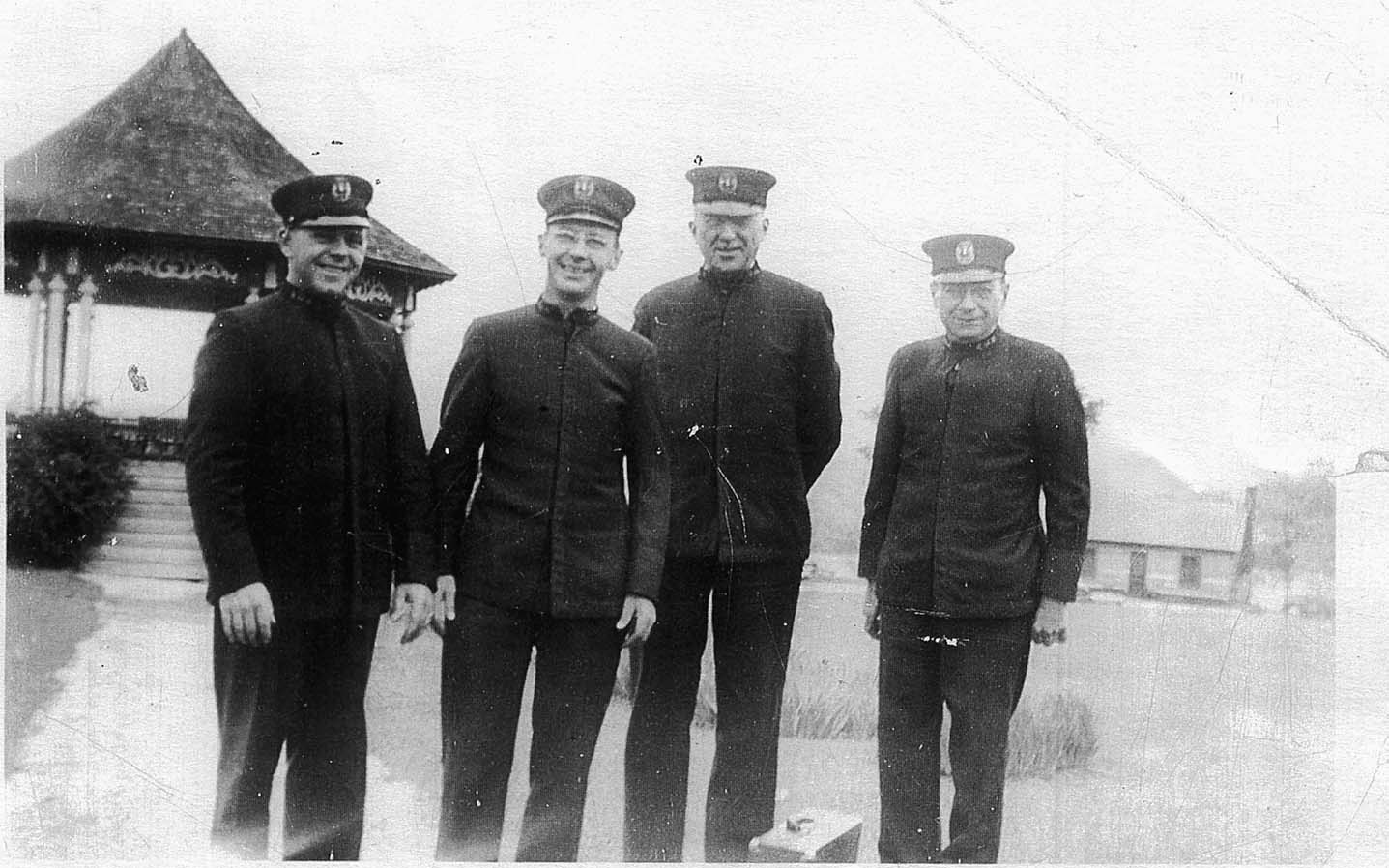 Photo courtesy of Paul Zaiser