This photo taken around 1940 shows the original gazebo style bandstand which stood (we believe) where the present band shell is today.  Paul Zaiser related a story about a band member who had the unnerving experience of having the back legs of his chair break through the rotting floor during a concert.

Old Bandstand in Crapo Park ca. 1940

Note: A larger version of this image can be viewed by clicking on the photo.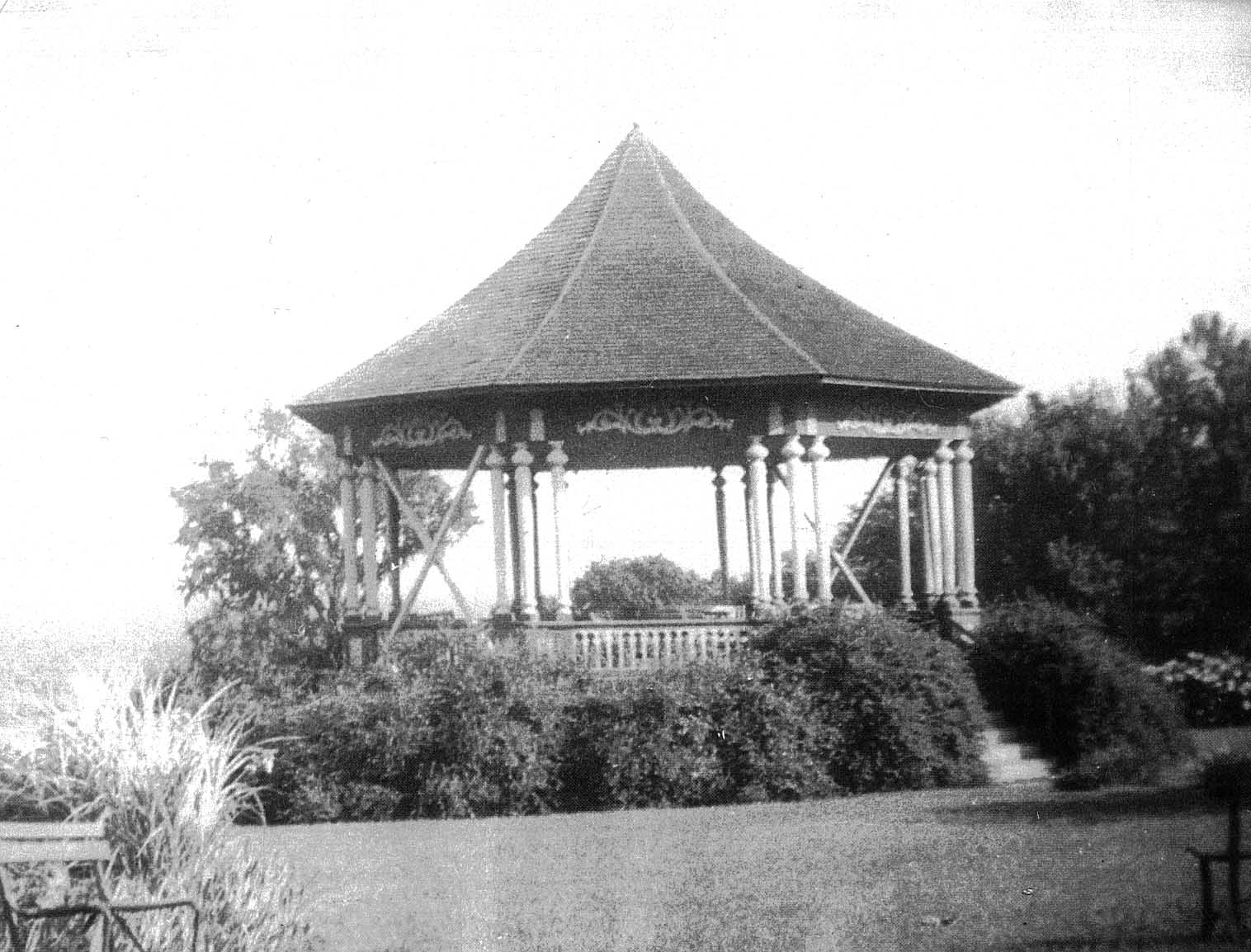 Photo courtesy of Paul Zaiser