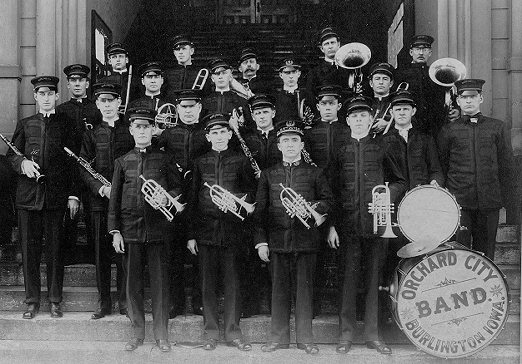 The Orchard City Band on the Court House Steps in 1911.

Bottom row: John Vogelgesang, John Weniger, Frank Sherratt (director), Leon Pettit.

Photo courtesy of the Des Moines County Historical Society

Top row: C.E. Smith, William Schaefer, Andy Koett, Charles Gustafson.

Third row: Charles Vogelgesang, Sig Engberg, Carl Peterson, Ed Rinker, Ed Griesel.

Second row: Horace Leidig, Guy Power (manager), Henry Griesel, Sam Pill, Troy Agnew, John Miller, Carl Griesel.