The Burlington Municipal Band in Memorial Auditorium in the mid 1950s

Note: A larger version of this image can be viewed by clicking on the photo.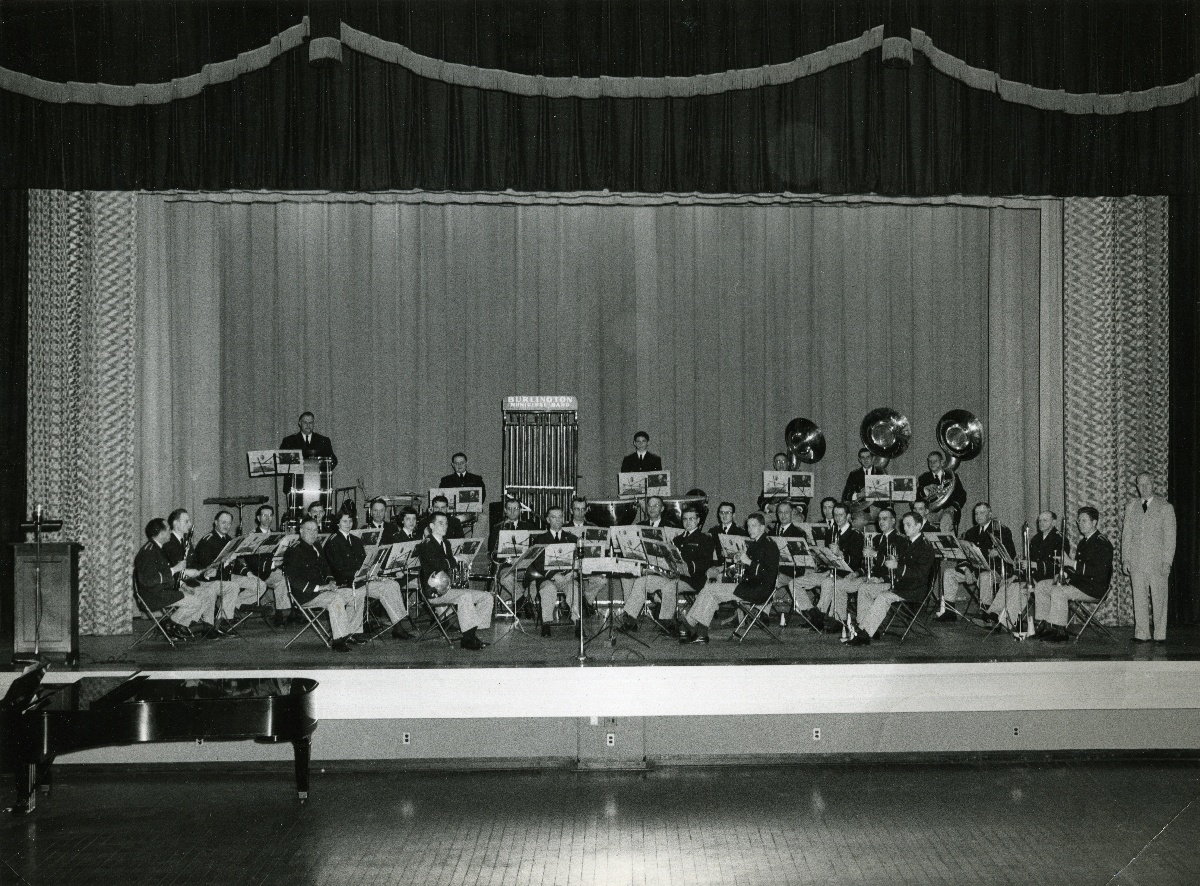 Photo courtesy of Steve Wright

"This photo is probably from the mid 1950s, I think, as I recognize Dick Ray & possibly Larry Linkin - and it's before my brother played in the band. David Wright graduated from BHS in 1960 and probably wouldn't have played in the BMB until 1955 or so."

-- Steve Wright