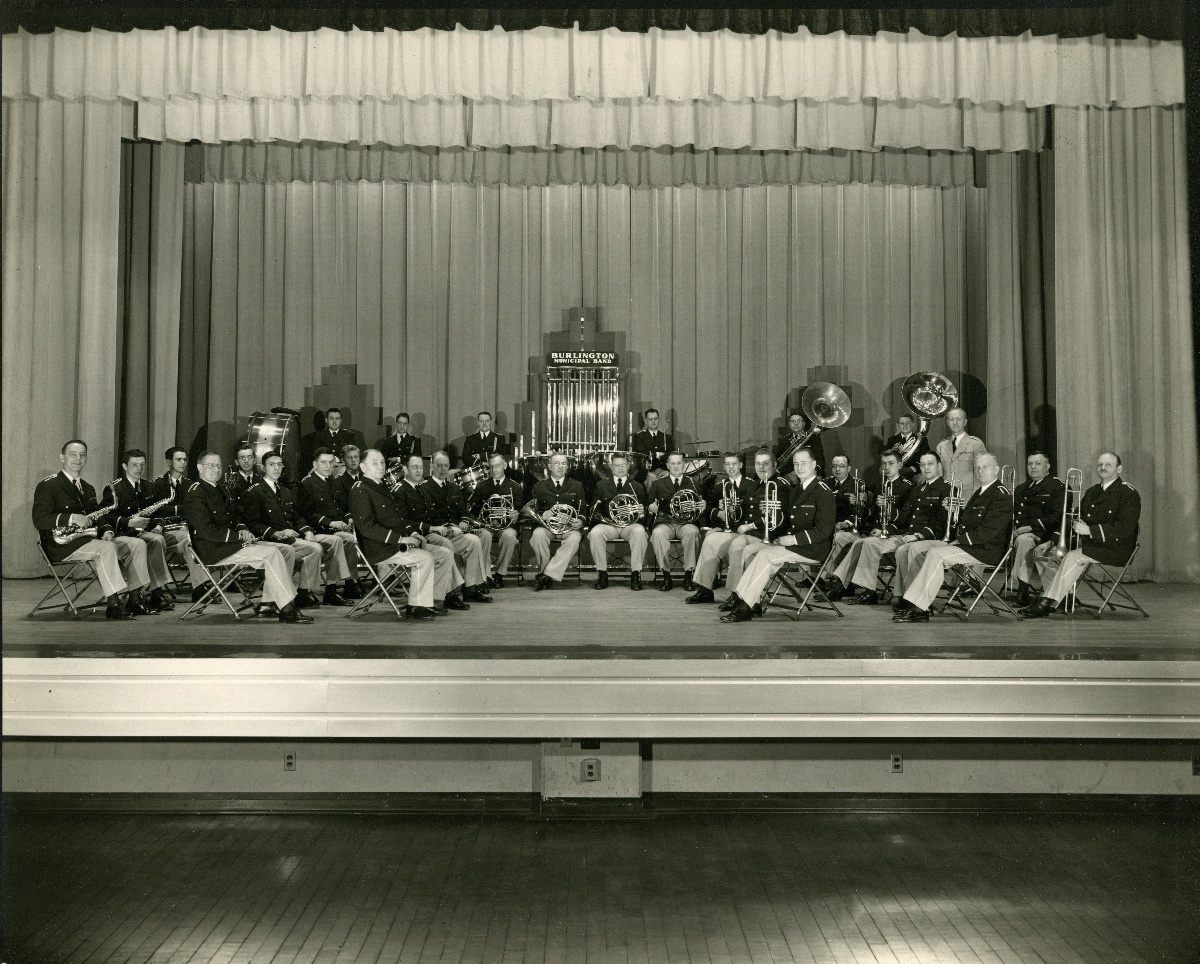 Personnel as listed in the program:  Director, Maurice E. Wright; Drum Major, Harold Huth; piccolo and flute, Harold Cooper; flute, Marion Anderson; clarinets, Troy Agnew, Donald Davis, E. Kembitzky, Herbert Lachnitt, Bob Meloan, Gustav Rieckoff, Glenn Wilson; E-flat alto saxophones, Ralph Zaiser, Richard Krekel; B-flat tenor saxophone, Roy Freitag; E-flat baritone saxophone, Mark Zaiser; horns, S.P. Engberg, Joseph T. Kochwasser, George F. Peterson, Fred Pitzer; cornets and trumpets, Robert Davis, Tom Hertzler, Warren Johnson, Carl W. Peterson, Ward Vance; trombones, S.A. Eckdale, William Platte, C.E. Smith; Baritones, Howard Corman, Don Schwenker; Basses, H.E. Westfall, John Kent; Percussion, Don Gerdom, Edward Larson, George Nickle, Delbert Richardson.

The Burlington Municipal Band in Memorial Auditorium in 1948

Note: A larger version of this image can be viewed by clicking on the photo.

Photo courtesy of Steve Wright