The Burlington Municipal Band on the Crapo Park Bandstand in 1950

Note: A larger version of this image can be viewed by clicking on the photo.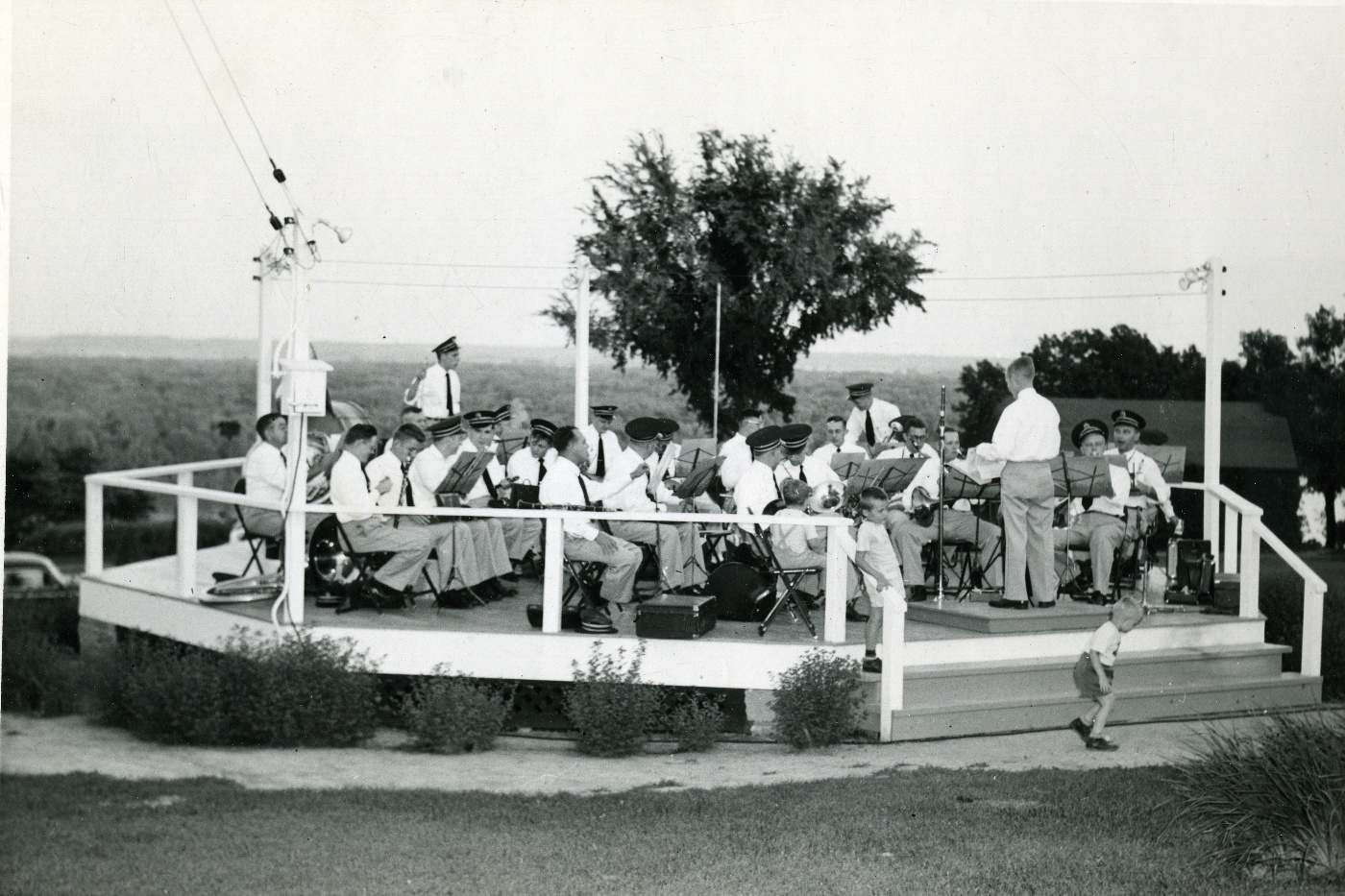 Photo courtesy of Steve Wright

"Here is a photo of the Municipal Band from July of 1950... the only one for which I have a definite date. The photo was by George Smyth who, if I remember correctly, was a clarinetist in the band."

-- Steve Wright