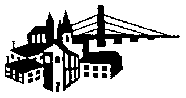 (Click on the individual photos to view a larger version of each one.)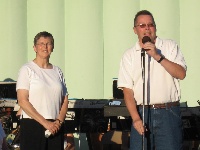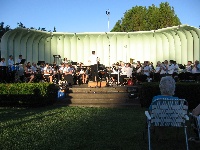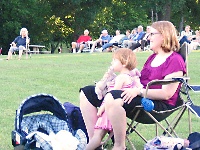 From the first of our 2010 Sunday evening concerts, June 6, 2010:

For the Steamboat Days Parade on June 19, the Burlington Municipal Band hitched a ride on Tim and Loretta Thomann's float from Thoman Automotive of Middletown.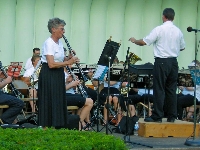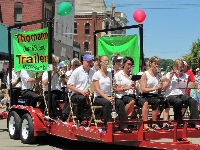 On June 20, with Arnie Anderson conducting, clarinetist Sue Kristensen performs the solo part in John Williams's Schindler's List.  Sue has been a member of the band for more than sixty years!

Steve Hexom of KBUR introduces Marcia Korb to begin this season's first concert.

Bessie Bell, mother of trumpeter Tom Bell, looks on as Marcia conducts.

Band member Carmen Lachnitt with daughter Anneliese and son Kiefer attending the concert.  Carmen was not playing since Kiefer had been born only a few days before.

This was his first concert ever!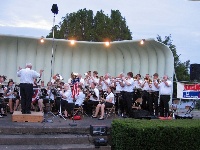 Ron Coberley conducts and the brass section stands concluding the July 4 concert with "The Stars and Stripes Forever."