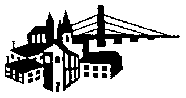 Recently the band's library/equipment room at Memorial Auditorium was moved from a tiny room on the mezzanine level to a much more spacious room in the basement.  Several band members helped move equipment including Ron Coberley, Jennifer Hexom, Marcia Korb, Mark Eveleth, Tom Bell, Derrick Murphy, and Jim and Mary Priebe.  Derrick Murphy, Jennifer Hexom, and Ron Coberley are shown loading equipment and filing cabinets full of music onto the auditorium's elevator during the move.

"Behind the scenes" Photos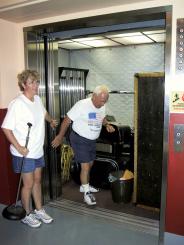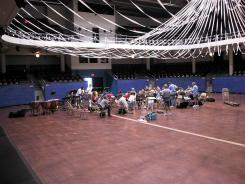 (Click on the individual photos to view a larger version of each one.)

For each concert seen and heard by our audience, many hours of preparatory work must be done.  The band is fortunate to have so many individuals who work toward our success.  These photos present some (but by no means all) of the people who work behind the scenes to make the band's concerts possible.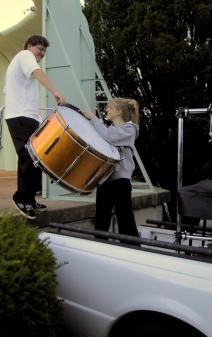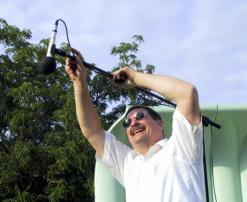 For each concert equipment must be hauled from the band's library/equipment room at Memorial Auditorium and set up for the concert.  After the concert it all has to be taken back.  Allison Francis and Zack Rider do much of this "heavy lifting."

David Scott is a percussionist in the band, most often playing the timpani.  In addition to his musical duties, Dave oversees the setup and teardown of the percussion section and the PA system, hauling much of the equipment in his own truck.  He also records each concert, providing each director with a tape of his or her performance and creating a concert archive.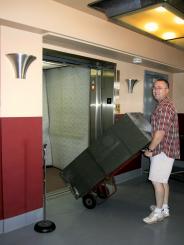 The "behind the scenes" activity which involves all band members is, of course, the rehearsal.  The band rehearses on Monday evenings during the summer from 7:00 until 9:00 P.M. on the Auditorium's main floor..