This Week's Concert

Sunday, July 9, 2023


Note from the webmaster:  We update this web site at least once a week during our summer concert season.  Since the program for each Sunday concert is finalized at our rehearsal on Monday evening, we generally post the week's update sometime on Tuesday.  Unfortunately, if you are viewing this page on a summer Monday, what follows will undoubtedly be the information for YESTERDAY'S concert.


For those specifically SEEKING web pages from past concerts, our recent concert archives are now available online.

Enhancing the quality of life

in Burlington and Southeast Iowa

since 1927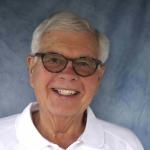 Links which may be of interest to members of our audience:

We finally had a "regular" summer evening for a concert.  It was hot and humid - pretty normal for July around here!  But it was "touch and go" for a while - the radar showed that it would be okay by concert time but our setup crew actually got rained on!

Jim says there's no particular "theme" for his concert selections - they are just pieces that he likes and believes that our audience will enjoy.  His selections include: Procession of the Nobles by Nicolai Rimsky-Korsakov arranged by Erik Leidzen; American Folk Rhapsody by Clare Grundman including My Little Mohee, Shantyman's Life, Sourwood Mountain, and Sweet Betsy From Pike; Precious Lord, Take My Hand by Thomas A. Dorsey arranged by Robert W. Smith; Bugler's Holiday by Leroy Anderson featuring trumpeters Derrick Murphy, Jeremy Henman and Mark Eveleth; Guys and Dolls Overture by Frank Loesser arranged by Philip Lang including Three Cornered Tune, I've Never Been in Love Before, A Bushel and a Peck, and Guys and Dolls; Hostrauser's March by W. Paris Chambers; Recorded by Sinatra arranged by Warren Barker including High Hopes, (Love is) The Tender Trap, Young at Heart, Love and Marriage, and My Kind of Town; and our traditional closing march, The Stars and Stripes Forever by John Philip Sousa.

Next week's concert

will be conducted by Derrick Murphy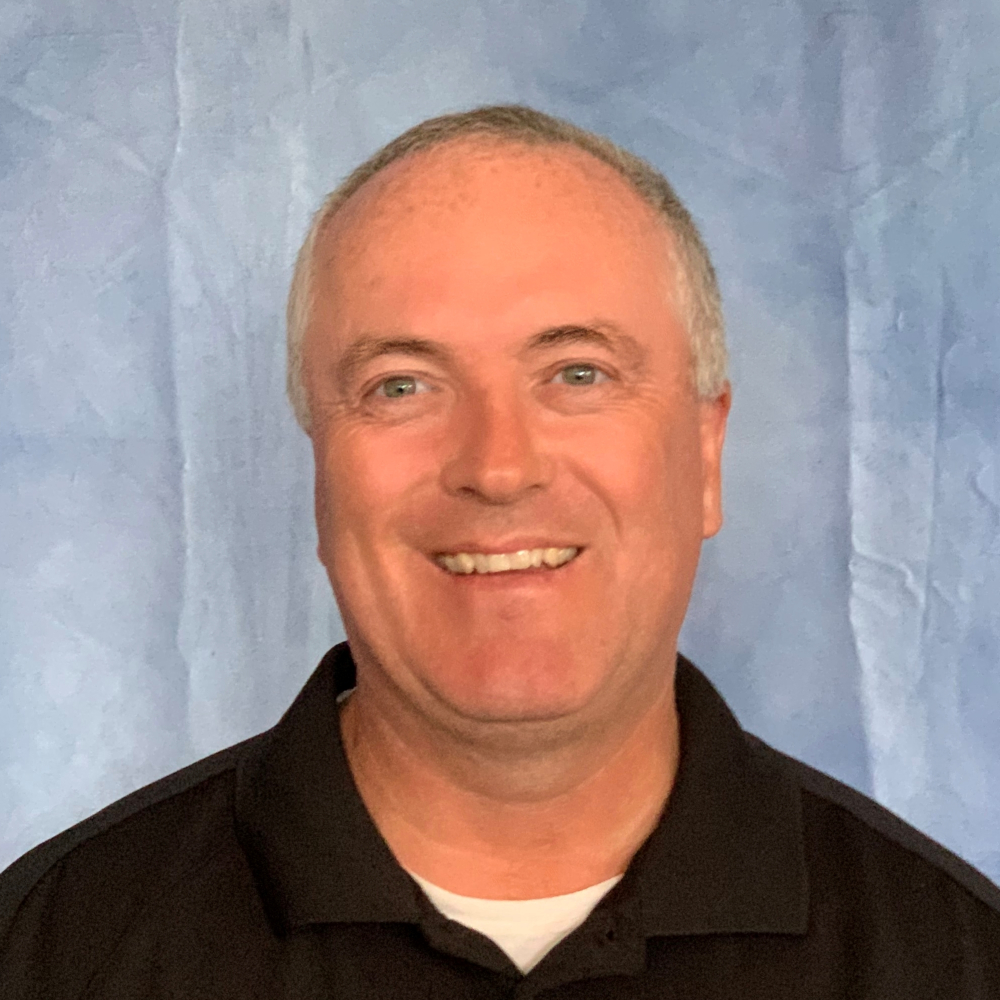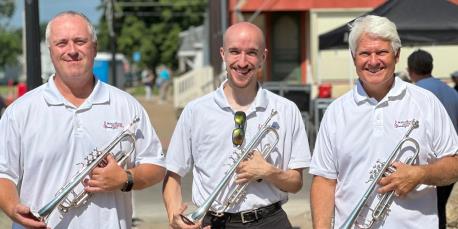 This week's concert is one that we look forward to each year!  Our guests will be The Nauvoo Pageant Bagpipe Band.  The pipers will give their presentation at 6:15 PM prior to the regular concert and there will be a pause at 7:00 PM while our band sets up.  The 7:30 PM concert will begin with Jim Priebe conducting the combined bands for three selections, "Scotland the Brave," "Amazing Grace," and "Highland Cathedral" arranged by Geoff Kingston.

Trumpeters Derrick Murphy, Jeremy Henman, and Mark Eveleth