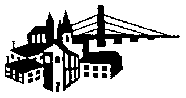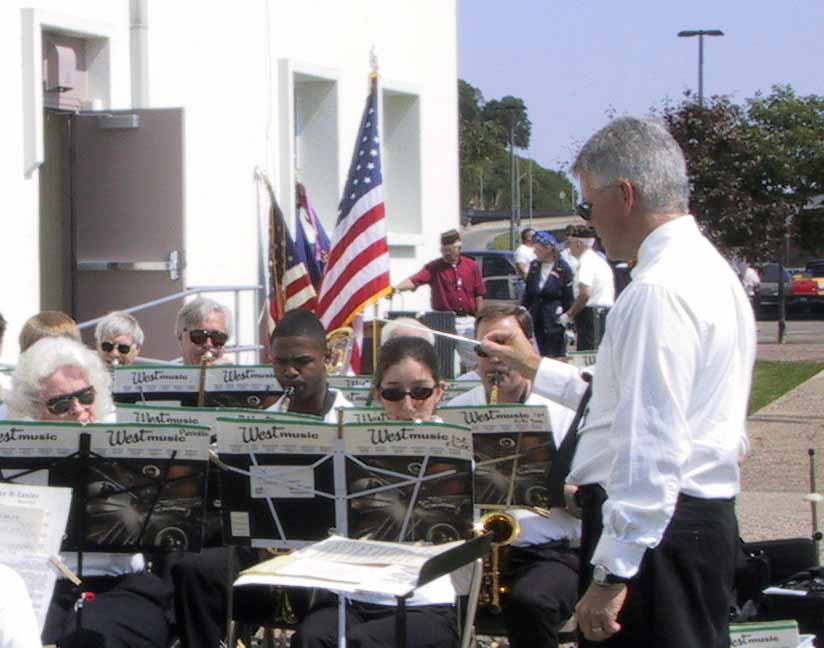 The Burlington Municipal Band "season" actually begins with the Memorial Day Service, in 2003 once again held outside Memorial Auditorium.  (see photo at right, with Mark Eveleth conducting the band!)

This Week's Concert

July 9, 2006


Note from the webmaster:  We update this web site at least once a week during our summer concert season.  Since the program for each Sunday concert is finalized at our rehearsal on Monday evening, we generally post the week's update sometime on Tuesday.  Unfortunately, if you are viewing this page on a summer Monday, what follows will undoubtedly be the information for YESTERDAY'S concert.

Links which may be of interest to those attending this week's concert:

George Washington Bicentennial March

Porgy and Bess

The July 9th concert will be conducted by Arnold Rabe.  When not conducting Arnie plays the tuba with the band - something he's done since 1969, the year of his arrival in Burlington as band director for the Burlington Community School District.  Since his retirement from directorship of the BHS Bands, he has continued as the director of Notre Dame High School's Junior and Senior High bands.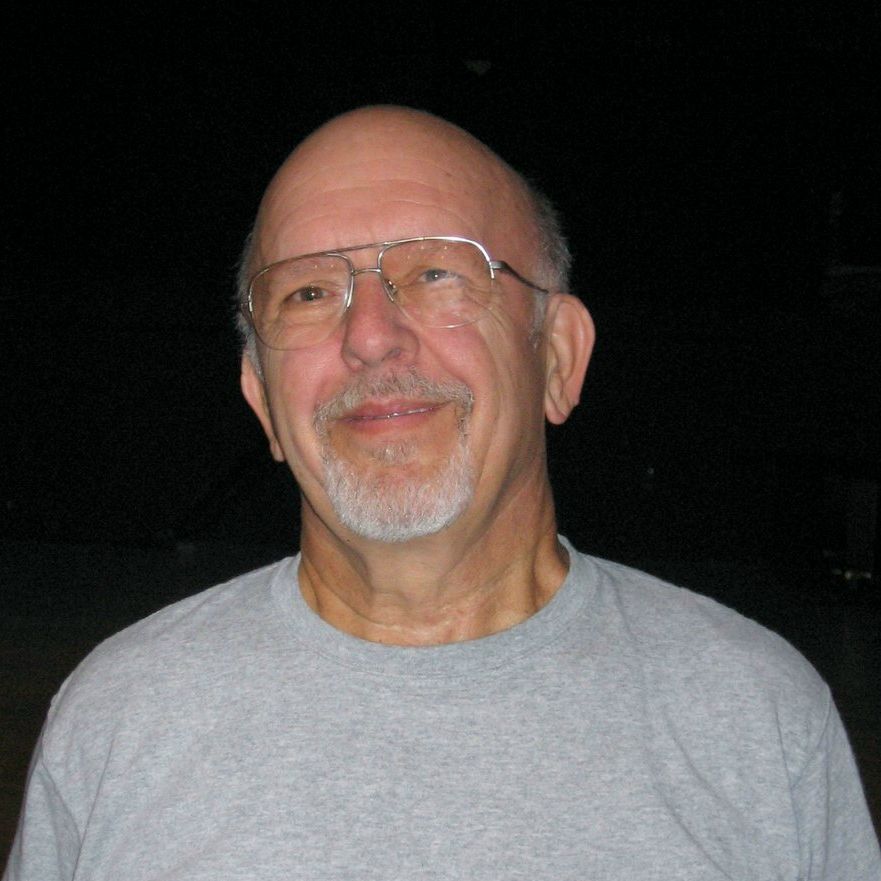 Arnie has chosen a concert which, though varied, emphasizes the works of modern band composers with selections by several of the genre's most prestigious names.  The concert will be chosen from among the following works: The Free Lance March, subtitled "On to Victory" by John Philip Sousa, arranged By Brion and Schissel; Rhythm of the Winds, a 1964 composition by Frank Erickson; Gaelic Rhapsody, an engaging arrangement of Irish folk melodies by Elliot Del Borgo; Helios, a modern European style march by Jan Van der Roost, a selection purchased with a grant from the Burlington Fine Arts League; George Washington Bicentennial March by John Philip Sousa; Porgy and Bess, a fine arrangement of George Gershwin's 1934 opera which includes I Got Plenty of Nuttin,' It Ain't Necessarily So, Summertime, Crab Man, and  Bess, You is My Woman Now; Songs of Grace and Songs of Glory by John Philip Sousa, arranged by Brion and Schissel, an interesting and moving departure from Sousa's usual march fare, which includes music from Verdi's Requiem, Rock of Ages, Steal Away, Mary and Martha, The Palms, Nearer My God to Thee, and The Sevenfold Amen; Overture for Winds by Charles Carter; Amazing Grace arranged by Paul Holmes; and our traditional closing selection, The Stars and Stripes Forever by John Philip Sousa.