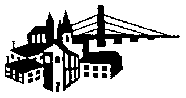 Next week's concert

will be conducted by

Ted Francis

This Week's Concert

June 6, 2010


Note from the webmaster:  We update this web site at least once a week during our summer concert season.  Since the program for each Sunday concert is finalized at our rehearsal on Monday evening, we generally post the week's update sometime on Tuesday.  Unfortunately, if you are viewing this page on a summer Monday, what follows will undoubtedly be the information for YESTERDAY'S concert.


For those specifically SEEKING web pages from past concerts, our recent concert archives are now available online.
Links which may be of interest to our audience:

Retired Burlington School District band director Marcia Korb will be our season's first conductor.  Marcia, when not conducting, is normally found in our flute section and is principal flutist of the Southeast Iowa Symphony and the Southeast Iowa Band and holds the flute position in the Southeast Iowa Woodwind Quintet.  She has recently had surgery on two fingers of her left hand and her flute playing is temporarily on hold while healing takes place.  As an individual who always turns adversity to advantage, Marcia quickly discerned that her large bandages could be used as a tool to intimidate band members and her conducting now commands instant compliance from the musicians!

It seemed as though the winter would never end.  But, at long last, summer temperatures have arrived and, with them, the summer concert season..

Marcia has chosen a well-rounded program designed to get our audience in the mood for the season to come.  The program will include The Liberty Bell March by John Philip Sousa; May Day Carol, an English folk song arranged by James Ployhar; Libiamo ne'lieti calici, the "drinking song" in the form of a duet from the opera La Traviata by Giuseppe Verdi, arranged by Wil van der Beek; Block M march by Jerry Bilik; La Bella Roma by John Cacavas; A Touch of Jazz arranged by Jerry Brubaker including Cute, C Jam Blues, Li'l Darlin', Take Five, It Don't Mean a Thing (If It Ain't Got That Swing), 'Round Midnight, and The Swingin' Shepherd Blues; Ashokan Farewell by Jay Ungar, arranged by Calvin Custer; A Tribute to Henry Mancini arranged by Mike Story including The Pink Panther, Charade, and Peter Gunn; Thursday Night at the Movies including The Thursday Night Movie Theme, Born Free, Also Sprach Zarathustra, and Brian's Song; and our traditional closing march, The Stars and Stripes Forever by John Philip Sousa.