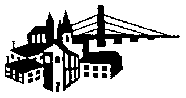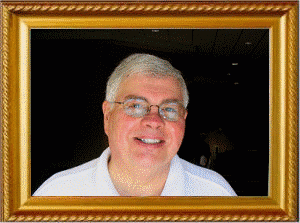 Our opening concert of 2008 featured the theme from Spongebob Squarepants, first performed by the Burlington Municipal Band under the leadership of "Cap'n Jim" Priebe at our concert on July 23, 2006

This Week's Concert

July 6, 2008


Note from the webmaster:  We update this web site at least once a week during our summer concert season.  Since the program for each Sunday concert is finalized at our rehearsal on Monday evening, we generally post the week's update sometime on Tuesday.  Unfortunately, if you are viewing this page on a summer Monday, what follows will undoubtedly be the information for YESTERDAY'S concert.


For those specifically SEEKING web pages from past concerts, our recent concert archives are now available online.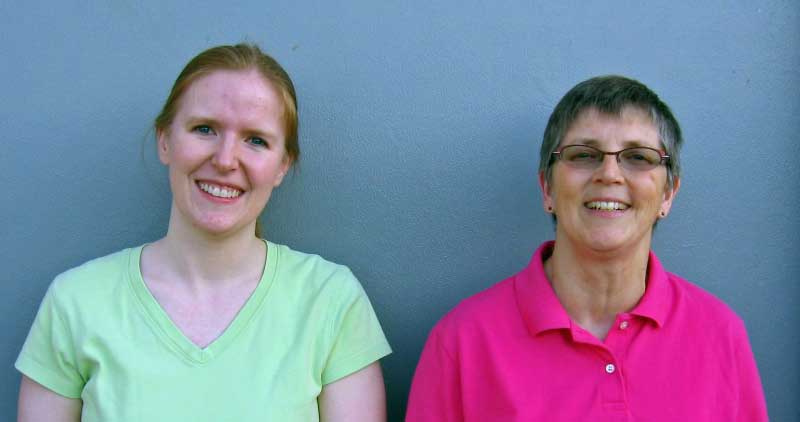 Marcia and Carmen have chosen an interesting mix of selections which should have wide audience appeal.  Their selections include: The Footlifter March by Henry Fillmore; As Summer Was Just Beginning, subtitled "Song for James Dean," by Larry D. Daehn, a selection donated to the band by David Ancelet in memory of his mother Mary Ellen Ancelet; The Gallant Seventh March by John Philip Sousa; Gaelic Rhapsody by Elliot Del Borgo; Call of the Champions, the official theme of the 2002 Winter Olympics by John Williams, arranged by John Moss; Folk Song Suite by Ralph Vaughn Williams including March - "Seventeen Come Sunday," Intermezzo - "My Bonny Boy," and March - "Folk Songs from Somerset;" The Iowa Band Law March by Karl King; Star Dust by Hoagy Carmichael arranged by Paul Yoder; and selections from Man of La Mancha by Mitch Leigh, arranged by Frank Erickson including Man of La Mancha, Little Bird, Little Bird, Dulcinea, and The Impossible Dream and our traditional closing march, The Stars and Stripes Forever by John Philip Sousa (we hope).

Links which may be of interest to our audience:

John Williams, composer of Call of the Champions

Hoagy Carmichael, composer of Star Dust

http://www.hoagy.com/
Ralph Vaughn Williams, composer of Folk Song Suite

Iowa's own Karl King, composer of The Iowa Band Law March

The conducting duties this week will be shared by two band members, flutist Marcia Korb and bassoonist Carmen Lachnitt.  Marcia is retired from her former duties as band director at Burlington's Oak Street Middle School.  She is an active musician in the area, performing not only in the band, but as principal flutist in the Southeast Iowa Symphony.  She is a member of the Southeast Iowa Woodwind Quintet.  Carmen is now the band director at Oak Street and an active musician as well, though her bassoon playing is currently taking a secondary role to time spent with ten month old daughter Anneliese.

Because of the suddenness of the rain we were unable to properly express our appreciation at the concert to the Hamilton-Walters chapter of the Marine Corps League for their moving and dignified flag-folding ceremony (see photos soon to appear in our 2008 photo album) which concluded just as the rain began. A sincere thank you to all involved!

For the second time this summer, we had our concert interrupted by rain.  Again, the rain came just before we were to play The Stars and Stripes Forever.  As you might imagine, jokes are circulating among the band members: some say we should begin rather than end our concerts with The Stars and Stripes Forever.  One member was heard to propose that perhaps God doesn't like The Stars and Stripes Forever.  Another surmised that God probably just doesn't like the way we play The Stars and Stripes Forever!  All joking aside, we thank the members of our audience for their faithful attendance though storm and sunshine and we hope that we will complete the rest of our season with no weather difficulties.

After the concert we were told that an audience member lost a camera and a pair of glasses.  Our guess is that they were left behind in the dash for cover during the rain.  If anyone has information regarding these items, please contact Jim Priebe at 752-7305 and we will see that they are returned to their owner.

Our Crapo Park location will feature TWO free concerts this weekend.  In addition to our regular Sunday evening concert, at the usual place and time, some of our band members will perform in the Southeast Iowa Symphony "Symphonic Blast" concert on SATURDAY evening, beginning at 8:15, and ending with spectacular fireworks.  This is traditionally a well-attended event, with crowds beginning to gather Saturday afternoon, so come early to get a good parking place.  Food and drink will be sold at the park.