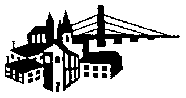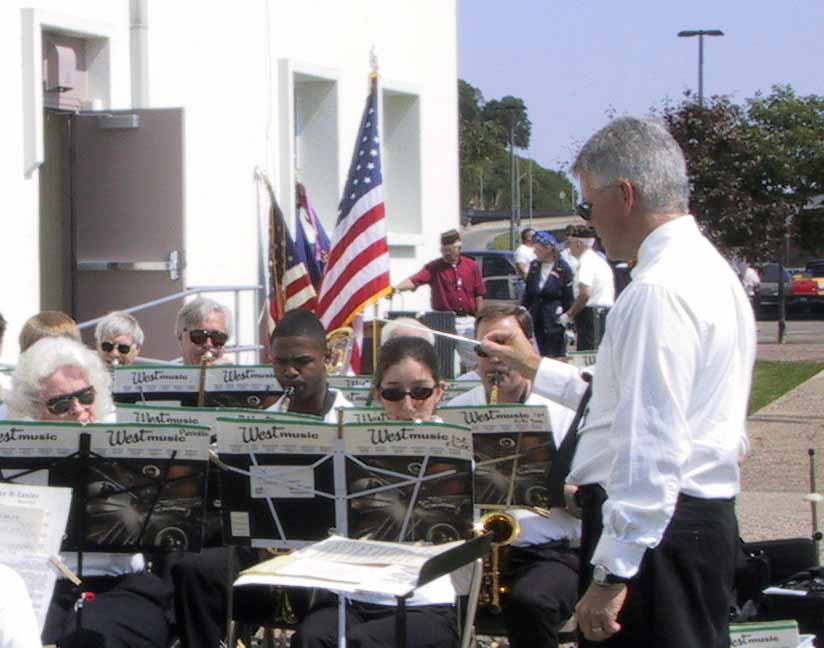 The Burlington Municipal Band "season" actually begins with the Memorial Day Service, in 2003 once again held outside Memorial Auditorium.  (see photo at right, with Mark Eveleth conducting the band)

This Week's Concert

August 6, 2006


Note from the webmaster:  We update this web site at least once a week during our summer concert season.  Since the program for each Sunday concert is finalized at our rehearsal on Monday evening, we generally post the week's update sometime on Tuesday.  Unfortunately, if you are viewing this page on a summer Monday, what follows will undoubtedly be the information for YESTERDAY'S concert.


For those specifically SEEKING web pages from past concerts, our recent concert archives are now available online.
Our conductor for August 6th will be Marcia Korb.  Marcia, who regularly plays the flute, is a retired Burlington band director.  A long time member of the band, Marcia also performs with the Southeast Iowa Symphony and is an active participant in the area music scene.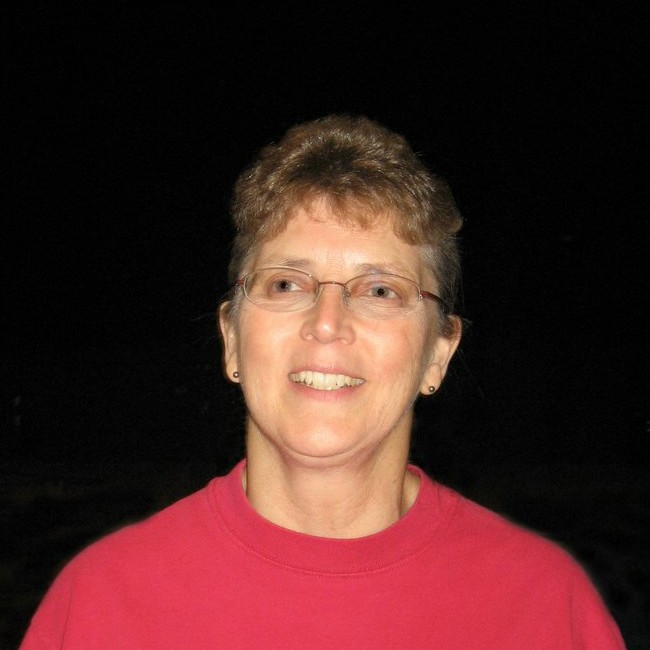 Traditional marches, ragtime, television themes, classics and the music of motion pictures and Broadway will all be part of the evening's repertoire.  Marcia's selections will be chosen from among the following:  Pas Redoublé by French composer Camille Saint-Saëns arranged for band by Arthur Frackenpohl; Red's White and Blue March, a fine march written by none other than the great comedian Red Skelton; Ragged Rozey, a highly syncopated rag by Ft. Dodge's beloved Karl King; Semper Fidelis, the official march of the United States Marine Corps, written in 1889 by John Philip Sousa, who is said to have considered it his most musical march, it is edited by Keith Brion and Loras Schissel; West Side Story selections by Leonard Bernstein arranged for band by W.J. Duthoit; A Rhapsody of Reruns - a medley of television theme songs arranged by Paul Jennings, including McHale's Navy, The Addams Family, Leave it to Beaver, Happy Trails, Maverick, Dragnet, Gilligan's Island, Groucho Marx, Perry Mason, Alfred Hitchcock, and M*A*S*H; The Rifle Regiment March by John Philip Sousa, edited by Frederick Fennell; Star Wars Medley including the Main Title Theme and Leia's Theme, by John Williams, arranged by John Tatgenhorst; The Pink Panther by Henry Mancini, scored for band by John Warrington; the unforgettable Shenandoah - A Sea Fantasy by Claude T. Smith; and our traditional traditional closing march, The Stars and Stripes Forever by John Philip Sousa.

We thank those in our audience who came to our very warm concert this past week, especially those who came early to hear the jazz band's performance.  Marcia has promised us cooler weather this week and we look forward to seeing you in the park.

Links which may be of interest to those who attend this concert:

Red Skelton


http://en.wikipedia.org/wiki/Red_Skelton
The musical
West Side Story

http://en.wikipedia.org/wiki/West_Side_Story
Henry Mancini, composer of
The Pink Panther

http://www.henrymancini.com
/