The Burlington Municipal Band plays a one hour concert each week during the summer.  Most of our concerts take place at the band shell in beautiful Crapo Park, overlooking the Mississippi River.  While the band concerts begin at 7:30 PM, there is occasionally other entertainment preceding the concert, and families are encouraged to come early to enjoy the fine summer evening in the park.


Burlington, Iowa

Quality of Life

Burlington Municipal Band


Occasionally inclement weather forces the cancellation of our concerts.  News of concert cancellations is broadcast on a number of local radio stations.  New for 2001, concert cancellations will also be posted here on this web site.




We are interested in finding additional photos of the band or band members which have historic or human interest value to include on this web page. If you have such a photo or photos, and would be willing to share them, please contact Jim Priebe at 752-7305. You will, of course, get the photo back unharmed, and we will gladly credit our source.

Each year, the band has openings for a few musicians. If you are interested in becoming a member of the Burlington Municipal Band, contact Mark Eveleth by telephone at (319) 753-6900 or by e-mail at evelethm@home.com.

The Burlington (Iowa) Municipal Band is a community concert band which has served and enriched the life of this city for seventy years. The band's first concert was presented in Crapo Park in May of 1927 after the citizens of Burlington had expressed the desire that such a band be formed. The band's roots extend back to the nineteenth century since it was formed through the combining of the existing Orchard City Band and the privately operated Fischer's Band under the leadership of J. Henri Fischer, a prominent musician of the era.

The band today enjoys a membership from a wide variety of backgrounds. The band contains homemakers, physicians, music teachers, business men and women, ministers, retired people, college students, and a few outstanding high school musicians. All share the common enjoyment of playing their instruments and providing the community with a wholesome family activity.

With continued support from the City of Burlington, and with additional corporate support from Midwest Federal Savings and Loan, the Municipal Band continues to perform free Sunday evening concerts in Crapo Park during the summer months. These concerts are presented from 7:30 until 8:30 P.M. at the Crapo Park Bandshell, located on Grandview Drive within the park. This site provides concert goers a magnificent view of the Mississippi River and the Illinois farmlands spread below, and a wide lawn where listeners can choose to sit on park benches provided near the bandshell, or bring their own lawn chairs or blankets, perhaps to sit near the illuminated Foehlinger Fountain. The concerts are well attended by people of all ages, and many visitors to Burlington make it a point to return each summer to hear at least one concert.


This website is now maintained by members of the Burlington Municipal Band.

We thank the staff at the Burlington Public Library for the original site design.

Questions and/or comments can be directed to -- webmaster@muniband.org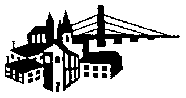 Members of the band are enjoying our concert season.  We hope that you will join us regularly.  We'd love for you to make "summer Sunday evenings at the bandshell" a family tradition.  See you Sunday!

We also hope that you will continue to support live musical performances throughout the year by attending and supporting the music departments of our area school systems, the Southeast Iowa Band, the Southeast Iowa Symphony and other local musical organizations.

This web site is also available in a
LARGE PRINT
version.
This Week's Concert

August 5, 2001

The selections will be chosen from among the following:  The Liberty Bell March by Sousa;  Music From Toy Story 2 including Woody's Roundup, When She Loved Me, and You've Got A Friend In Me by Randy Newman, arranged by Jay Bocook;  Music From The Sting, including The Easy Winners, Solace, The Entertainer, Hooker's Hooker, and Ragtime Dance, arranged for band by John Cacavas;  The Seventies including The Way We Were, On Broadway, Song from M*A*S*H, Star Wars Main Theme, The Empire Strikes Back, The Loco Motion, Brian's Song, Thank God I'm a Country Boy, Tie a Yellow Ribbon Round the Ole Oak Tree, Black Water, Raindrops Keep Falling on My Head, Nadia's Theme, The Hustle, Main Theme from The Love Boat, Duelling Banjos, Feelings, Love Will Keep Us Together, Bad, Bad Leroy Brown, Bridge Over Troubled Water, and The Muppet Show Theme, arranged by Paul Jennings and Paul Lavender;  An American in Paris by George Gershwin, arranged by Andrew Balent;  The Hawk Eye March by Greg Whitcomb;  Thunder and Blazes March by Julius Fucik;  It's Broadway! including Comedy Tonight, If I Were a Rich Man, Oklahoma, Memory, Summertime, Seventy Six Trombones, The Rain in Spain, The March Of the Siamese Children, Younger Than Springtime, Climb Ev'ry Mountain, It's All Right With Me, and Cabaret, arranged by John Edmondson;  My Fair Lady by Frederick Loewe arranged by Paul Herfurth;  Great Movie Marches, including The River Kwai March, Colonel Hathi's March, Star Trek -- The Motion Picture, and Raider's March, arranged by John Moss;  When You Wish Upon a Star from Walt Disney's "Pinocchio" by Leigh Harline arranged by Paul Herfurth;  and our traditional closing march The Stars and Stripes Forever by Sousa.

Our July 8 concert was the second concert so far this season that had to be cancelled "in progress" due to rain, and we our sorry.  Audience members at that concert can attest to the fact that we make every effort to continue, even in the face of light rain.  Unfortunately, while some of our members and some of our instruments are impervious to the rain, rain wreaks havoc on other instruments, our sound system, and our printed music.  Our cancellation decisions are therefore quite straightforward -- we do not perform in significant rain.  In addition, heavy rain before a concert, soaking the ground, will generally lead to the concert being cancelled.  Thank you for your understanding and continued support.

Our conductor this week is Danville band director Greg Whitcomb.  Greg's theme for the concert is "Movies, Marches, and Medleys."  In keeping with this theme, Greg has chosen a wide variety of music including one of his own compositions.

The band would like to give special thanks to Captain Stewart and Officers Stirn and Zahn of the Burlington Police Department Honor Guard for presenting the colors at our concert July 1.  Their precision and their "spit and  polish" is a credit to the Police Department and a credit to Burlington.