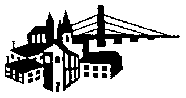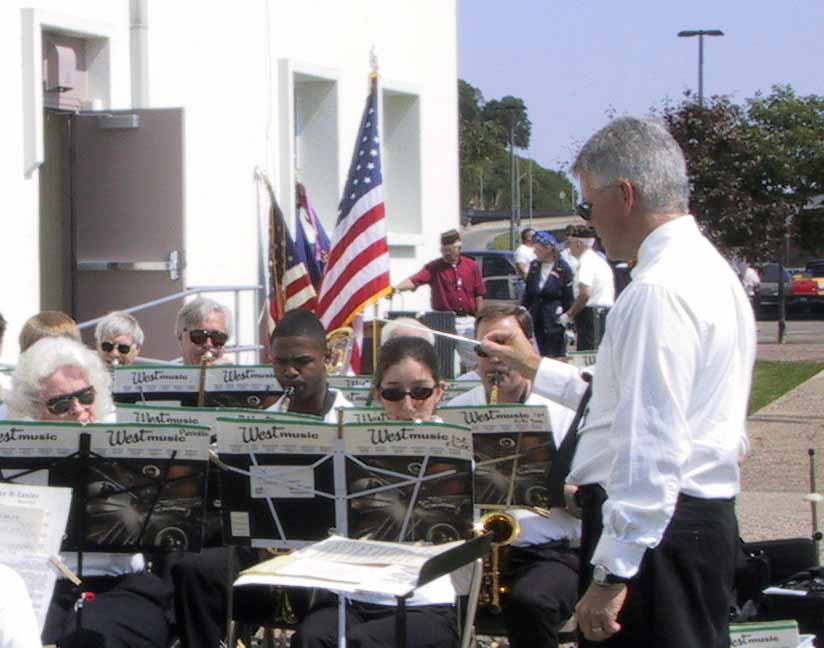 The Burlington Municipal Band "season" actually begins with the Memorial Day Service, in 2003 once again held outside Memorial Auditorium.  (see photo at right, with Mark Eveleth conducting the band)

Next Week's Concert

June 3, 2007


Note from the webmaster:  We update this web site at least once a week during our summer concert season.  Since the program for each Sunday concert is finalized at our rehearsal on Monday evening, we generally post the week's update sometime on Tuesday.  Unfortunately, if you are viewing this page on a summer Monday, what follows will undoubtedly be the information for YESTERDAY'S concert.


For those specifically SEEKING web pages from past concerts, our recent concert archives are now available online.
The conductor of our annual "Teddy Bear's Picnic" concert on Sunday June 3rd is Arnie Anderson.  Arnie is director of the New London High School Band.  When Arnie isn't directing he is a member of the band's tuba section.  A special feature on the program will be two selections with narrations by Arnie's mom, Vera Anderson of Middletown.

The Teddy Bear's Picnic concert follows the many fun activities at the band shell that are sponsored by Grade A Plus, an organization dedicated to education about drug abuse and promoting healthy drug-free lifestyles.  The Grade A Plus activities begin at 4:30 P.M. and will include games and a "teddy bear hospital."  We hope that you will support and enjoy Grade A Plus's program.

For the 7:30 P.M. concert Arnie has chosen a light-hearted program including the following selections:  Music From Toy Story 2 by Randy Newman, arranged by Jay Bocook including Woody's Roundup, When She Loved Me, and You've Got a Friend in Me; The Teddy Bear's Picnic by John W. Bratton, arranged by Paul Yoder; Peter and the Wolf by Sergei Prokofieff, arranged by Jim Curnow with narration by Vera Anderson; "Soundtrack Highlights" from Pirates of the Caribbean from the Walt Disney movie Pirates of the Caribbean: The Curse of the Black Pearl by Klaus Badelt, arranged by Ted Ricketts including Fog Bound, The Medallion Calls, To the Pirate's Cave, The Black Pearl, One Last Shot, and He's a Pirate; Highlights From High School Musical arranged by Ted Ricketts from the Disney movie of the same name including Breaking Free, Start of Something New, and We're All In This Together; Barnum and Bailey's Favorite, a circus march by Karl King; A Bedtime Story or "Dangerous Dan McGrew with Effects" by Matt Callen, a comedy piece narrated by Vera Anderson; and our traditional closing march, The Stars and Stripes Forever by John Philip Sousa.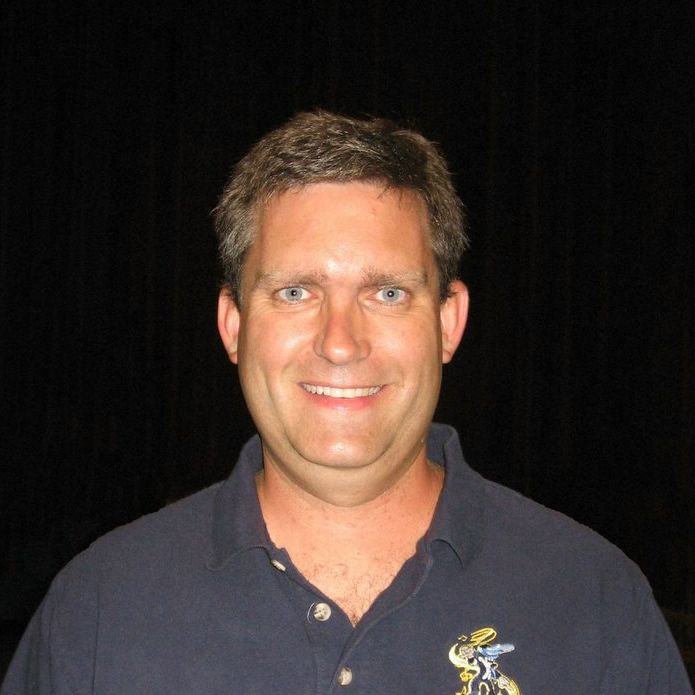 Links which might be of interest to our audience:

Karl King, composer of the circus march Barnum and Bailey's Favorite