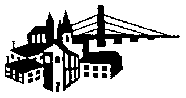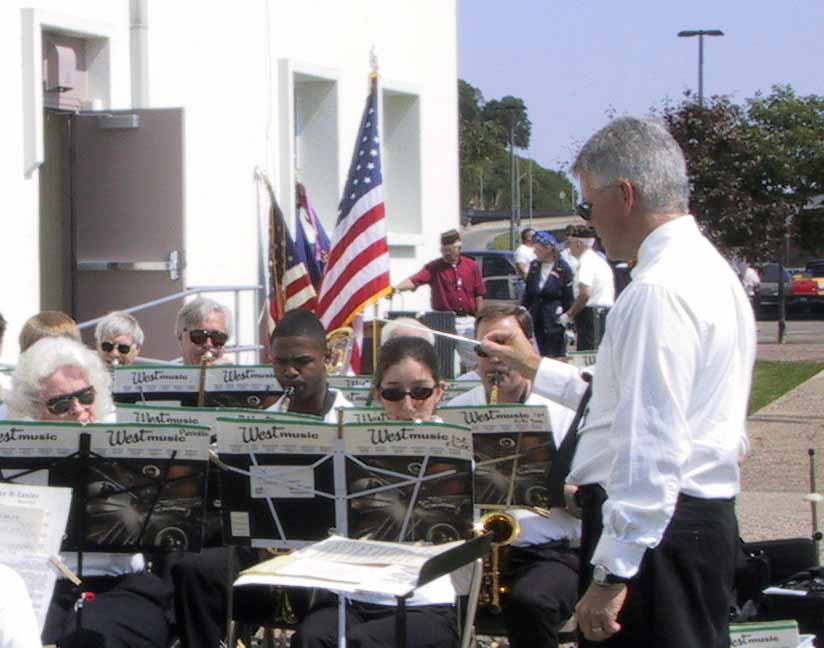 The Burlington Municipal Band "season" actually begins with the Memorial Day Service, in 2003 once again held outside Memorial Auditorium.  (see photo at right, with Mark Eveleth conducting the band)

This Week's Concert

July 31, 2005


Note from the webmaster:  We update this web site at least once a week during our summer concert season.  Since the program for each Sunday concert is finalized at our rehearsal on Monday evening, we generally post the week's update sometime on Tuesday.  Unfortunately, if you are viewing this page on a summer Monday, what follows will undoubtedly be the information for YESTERDAY'S concert.

The concert will also include:  The Thunderer March by John Philip Sousa, arranged by Brion/Schissel (veteran concert-goers may recall that Sousa expert Loras Schissel was trumpet player Mark Eveleth's college roomate);  Second American Folk Rhapsody by Clare Grundman, including the familiar folk tunes Billy Boy, Skip to my Lou, and Shenandoah;  Valdres by Johannes Hanssen, arranged by Glenn C. Bainum;  Hoagy Carmichael: An American Classic arranged by James Kessler, with excerpts from Lazy River, Star Dust, Heart and Soul, Skylark, and Georgia On My Mind;  On the Mall March by Edwin Franko Goldman;  Riders in the Sky by Stan Jones, arranged by John Cacavas;  Fiddler on the Roof by Jerry Bock, arranged by Warren Barker, featuring Fiddler on the Roof, Far From the Home I Love, Matchmaker, If I Were a Rich Man, Sunrise, Sunset, and To Life;  Saint Louis Blues March by W. C. Handy;  A Rhapsody of Reruns arranged by Paul Jennings, including the familiar TV theme songs McHale's Navy, The Addams Family, Leave It To Beaver, Happy Trails To You, The Lone Ranger, Maverick, Dragnet, Gilligan's Island, Groucho Marx's "You Bet Your Life", Perry Mason, Alfred Hitchcock, and M*A*S*H; and our traditional closing march, The Stars and Stripes Forever by John Philip Sousa.

Our conductor this week is Ted Francis, who regularly plays alto saxophone with our band and various other groups.  Ted has been the band director for many years at Horace Mann Middle School.  With the closing of Horace Mann due to the tragic fire this spring, Ted will be transferring to James Madison Middle School.  Among the countless objects left behind in the burning school were musical instruments and the entire school band music library.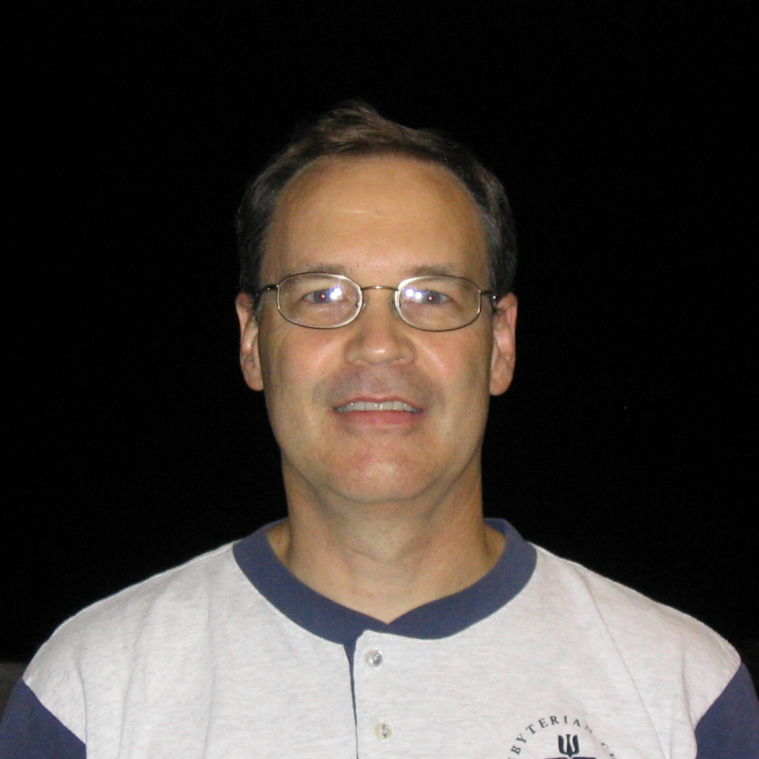 Now, as recovery experts deal with salvaging as much as possible from the building, the recovered music is sent away to be subjected to a process that includes freeze-drying, in an attempt to stop any further damage from the smoke and water.  This concert will include one piece, Essays on an American Hymn by Quincy C. Hillyard -- with parts for the entire band -- that has already been through the process and returned intact to the Burlington School system.  Hillyard's piece is a set of three movements, entitled Praise, March, and Jubilation, based on Just a Closer Walk With Thee.

This week's concert will be immediately preceded by a jazz concert beginning at 6:15 PM, featuring a jazz band made up of members of our municipal band.  Come early to enjoy jazz tunes ranging from "big band" standards to current hits!