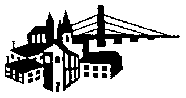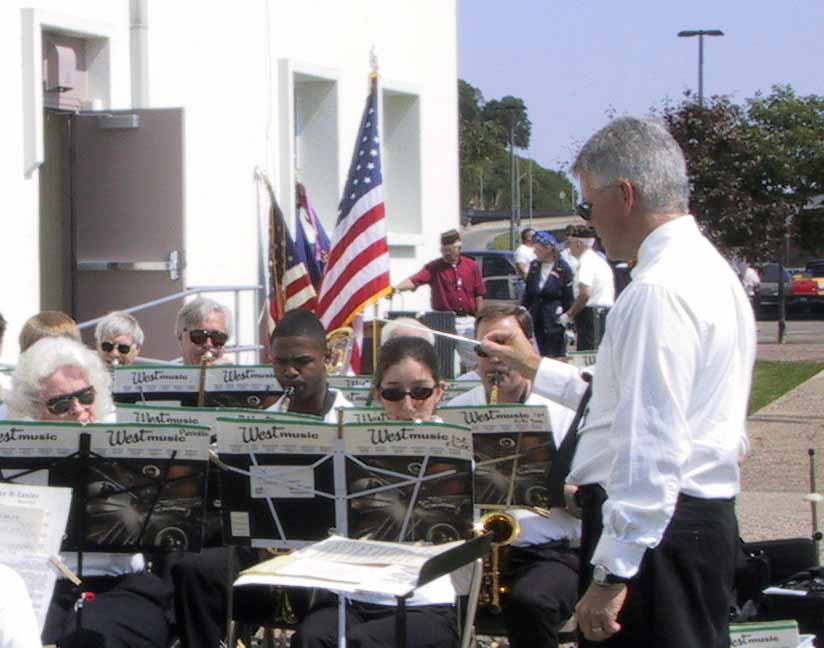 The Burlington Municipal Band "season" actually begins with the Memorial Day Service, in 2003 once again held outside Memorial Auditorium.  (see photo at right, with Mark Eveleth conducting the band!)

This Week's Concert

July 2, 2006


Note from the webmaster:  We update this web site at least once a week during our summer concert season.  Since the program for each Sunday concert is finalized at our rehearsal on Monday evening, we generally post the week's update sometime on Tuesday.  Unfortunately, if you are viewing this page on a summer Monday, what follows will undoubtedly be the information for YESTERDAY'S concert.

Those who wish to learn more about the music on this week's concert might be interested in the following links:

American Patrol and other patriotic music:

Edwin Franko Goldman, March composer:

Phantom of the Opera, the musical:

Long time band member Mike Lachnitt, a clarinetist and owner of Lachnitt Musical Instrument Repair, will conduct our July 2nd Concert.  In keeping with tradition for our concert closest to the Independence Day holiday, Mike has chosen several patriotic selections along with music from an eclectic mix of styles.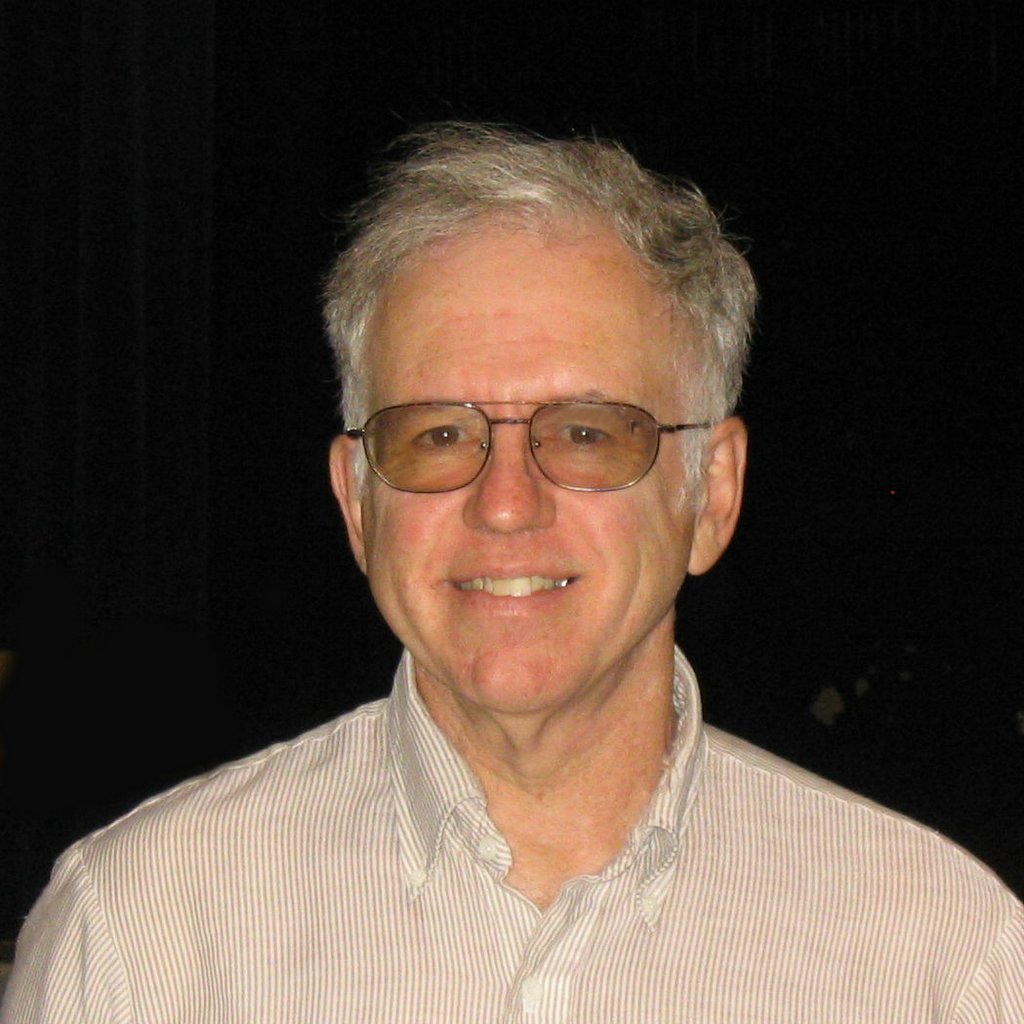 Mike's selections include: Summer in Rio by Claude Smith; Carmen Suite by Georges Bizet, arranged by Jack Bullock with selections from Bizet's opera; Rocky and Bullwinkle Strike Again by Fred Steiner, arranged by John Higgins with familiar music from the evergreen TV classic cartoon; The Walking Frog, a "two-step" by Karl King with classic ragtime syncopation and trombone "smears;" Willie Nelson in Concert, arranged by Bill Holcombe with Willie's greatest songs including Good Hearted Woman, To All the Girls I've Loved Before, and On the Road Again; selections from The Phantom of the Opera by Andrew Lloyd Webber, arranged by Warren Barker including Think of Me, Angel of Music, The Phantom of the Opera, All I Ask of You, The Point of No Return, and The Music of the Night; Chimes of Liberty March, by Edwin Franko Goldman, another of America's great march composers; Jersey Bounce by Bobby Plater, Tiny Bradshaw and Edward Johnson, arranged by Hal Leonard; On the Square March by Frank Panella; God Bless America by Irving Berlin, arranged by Erik Leidzen; and our traditional closing march, The Stars and Stripes Forever by John Philip Sousa.

We'd like to extend a "get well" wish to Sharon Gygi who was to have performed as a soloist on last week's concert.  Sharon suffered an adverse reaction to an asthma medication and was unable to be with us.  Get well soon, Sharon!