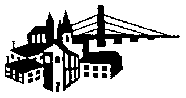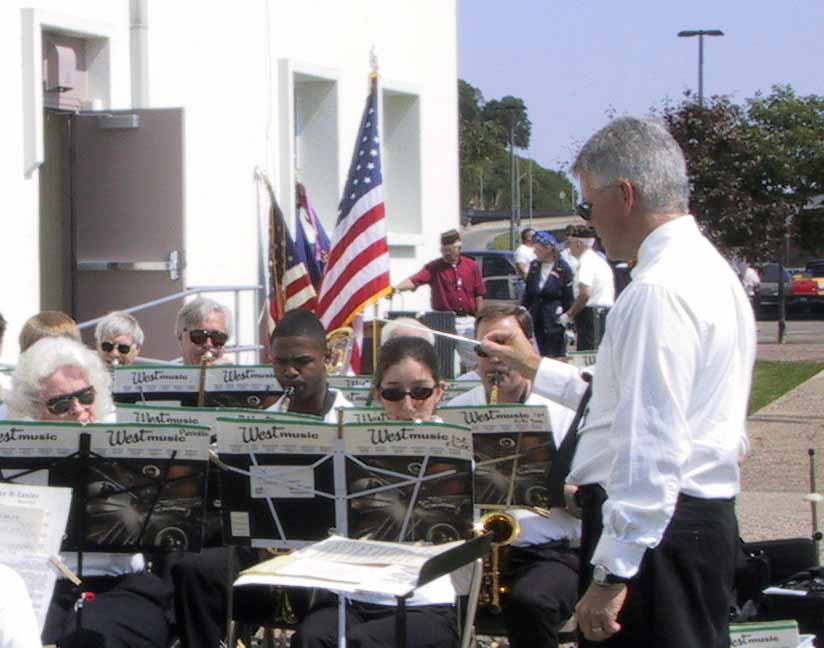 The Burlington Municipal Band "season" actually begins with the Memorial Day Service, in 2003 once again held outside Memorial Auditorium.  (see photo at right, with Mark Eveleth conducting the band)

This Week's Concert

July 29, 2007


Note from the webmaster:  We update this web site at least once a week during our summer concert season.  Since the program for each Sunday concert is finalized at our rehearsal on Monday evening, we generally post the week's update sometime on Tuesday.  Unfortunately, if you are viewing this page on a summer Monday, what follows will undoubtedly be the information for YESTERDAY'S concert.


For those specifically SEEKING web pages from past concerts, our recent concert archives are now available online.
Our conductor for the evening will be Notre Dame High School band director Arnold Rabe.  A long time member of our tuba section, Arnie also performs with the Southeast Iowa Symphony, the Southeast Iowa Band, and the Southeast Iowa Brass Quintet.  Worth noting is the fact that the other members of the tuba section, New London band director Arnie Anderson and BHS student Josh Waters have both studied or are studying with Arnie Rabe. (As band member Tom Bell has noted, "There is a curious tendency among local tuba players to be named Arnie.")

Arnie (Rabe) has chosen an interesting and challenging program for the band.  His selections will be chosen from among the following: Main Street March by Roger Cichy; The Gathering of the Ranks at Hebron by David Holsinger; Yorkshire Ballad by James Barnes; Four Winds Overture by Robert Sheldon; a medley from Porgy and Bess by George Gershwin, arranged by James Barnes including I Got Plenty o' Nuttin', It Ain't Necessarily So, Summertime, Crab Man, and Bess You is My Woman Now; The Free Lance March by John Philip Sousa; Kentucky -- 1800 by Clare Grundman, including The Promised Land, I'm Sad and Lonely, and Cindy; Fiddle Faddle by Leroy Anderson arranged by Philip J. Lang; Here's That Rainy Day by Johnny Burk and Jimmy Van Heusen, arranged by Bob Lowden; The Circus Bee March by Henry Fillmore and our traditional closing march, The Stars and Stripes Forever by John Philip Sousa.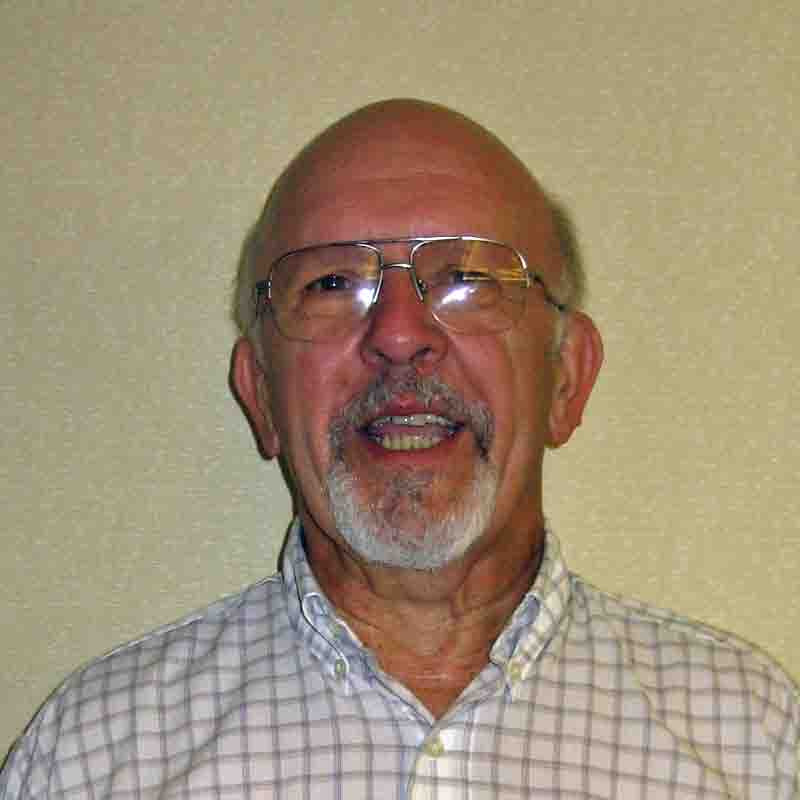 Links which may be of interest to our audience:

Duke Ellington

http://www.dukeellington.com/about/bio.htm
Glenn Miller

http://www.glennmiller.org/
David Holsinger, composer of The Gathering of the Ranks at Hebron

Hebron

http://www.ctsp.co.il/LBS%20pages/LBS_hebron.htm
George Gershwin

http://www.gershwin.com/
Kentucky - 1800

http://web.bsu.edu/ajkruse/kentucky1800/background.htm
This is the week when we present our annual "Municipal Jazz Band" performance.  The Municipal Jazz Band is a "big band" composed of musicians taken from the regular band.  The jazz performance will precede the regular concert, and begin at 6:30 P.M. When the jazz portion of the concert is finished there will be a pause while the set up is changed and the regular concert will begin at the usual 7:30 P.M.  We invite all of our regular audience to come early this week and hope that we will attract some jazz aficionados as well.

The selections to be played by the jazz band will include Wonderful World of Blues by Lennie Niehaus; We've only Just Begun by Paul Williams and Roger Nichols, arranged by Willis Schaefer; Blue Cellophane by Duke Ellington; Moonlight Serenade by Glenn Miller; Pennsylvania 6-5000 by Jerry Gray; Girl Talk by Neil Hefti; and the Herbie Hancock jazz fusion tune Watermelon Man.