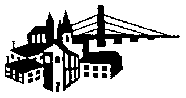 Next week's concert

will be conducted by

Carmen Lachnitt

This Week's Concert

July 25, 2010


Note from the webmaster:  We update this web site at least once a week during our summer concert season.  Since the program for each Sunday concert is finalized at our rehearsal on Monday evening, we generally post the week's update sometime on Tuesday.  Unfortunately, if you are viewing this page on a summer Monday, what follows will undoubtedly be the information for YESTERDAY'S concert.


For those specifically SEEKING web pages from past concerts, our recent concert archives are now available online.
Links which may be of interest to members of our audience:

Kenton Scott, Burlington native and arranger of the CB&Q March -

Precious Lord Take My Hand -

The concert this week will be conducted by long time band member and retired Burlington band director
Jim Priebe
.  A trombonist, Jim plays in the
Southeast Iowa Symphony
, the Southeast Iowa Band, the
South Hill Brass
, the Southeast Iowa Brass Quintet, the Bullis Rutter big band, and the River City Six.
Jim's selections follow no particular "theme" but include a variety of musical styles.  As a musical "thank you" to the Burlington Fine Arts league for a grant which enabled the band to purchase new heads for our percussion instruments, several of the selections will emphasize that section of the band.  The selections include America Exultant March by Al Hayes aka Henry Fillmore; Toccata for Band by Frank Erickson; Chicago V, a medley of hits from the seventies by the rock band "Chicago" arranged by John Edmondson including State of the Union, Dialogue, All is Well, and Saturday in the Park; a musical portrait of beautiful Yorkshire, England, Yorkshire Ballad by James Barnes; the theme from the motion picture Lawrence of Arabia by Maurice Jarre arranged by Alfred Reed; the CB&Q March by Claudio Grafulla arranged by Burlington native Kenton Scott; Precious Lord, Take My Hand by Thomas A. Dorsey arranged by Robert W. Smith; Ragged Rozey by Karl King arranged by John Boyd; and our traditional closing march, The Stars and Stripes Forever by John Philip Sousa.