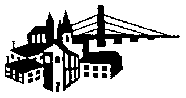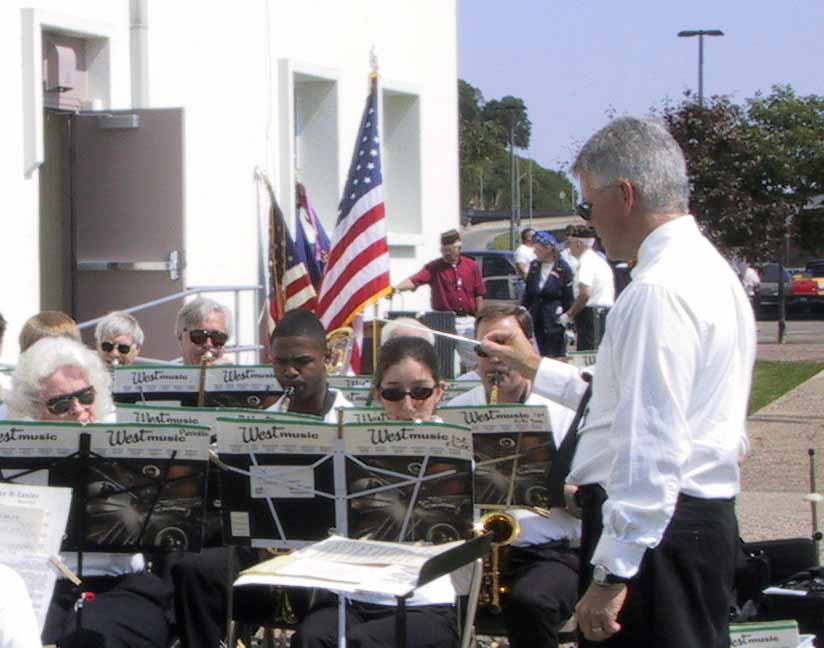 The Burlington Municipal Band "season" actually begins with the Memorial Day Service, last year once again held outside Memorial Auditorium.  (see photo at right, with Mark Eveleth conducting the band)

The conductor for our July 25 concert will be Mark Eveleth, Junior/Senior High School director at West Burlington.  Mark regularly plays trumpet in the band and is a member of the South Hill Brass.  Although Mark claims to have chosen no particular theme for this concert, he did point out that there are more marches among the selections than is usual.  He said, in fact, that it may work out that every other selection would be a march.  We might suggest calling this the "March in July" concert.

This Week's Concert

July 25, 2004


It is worth noting that all of the Sousa marches in this concert (with the exception of The Stars and Stripes Forever) are recent arrangements done by Keith Brion and Loras Schissel.  Brion and Schissel are today's foremost Sousa experts.  They have done extensive research on the actual performance practices of Sousa's band.  As Sousa's band toured and performed he often modified his music: frequently, for example, he would have some instruments drop out during a strain of a march and resume playing during the repeat of that strain.  These changes were learned by Sousa's musicians, but were often not written down.  Brion and Schissel have interviewed surviving musicians who had played under Sousa and their march arrangements reflect these findings.

Note from the webmaster:  We update this web site at least once a week during our summer concert season.  Since the program for each Sunday concert is finalized at our rehearsal on Monday evening, we generally post the week's update sometime on Tuesday.  Unfortunately, if you are viewing this page on a summer Monday, what follows will undoubtedly be the information for YESTERDAY'S concert.

The selections will include:  The Washington Post March by John Philip Sousa; Horizons by Elliot Del Borgo; Play A Simple Melody by Irving Berlin; Hands Across The Sea by John Philip Sousa; In This Quiet Place by Robert Sheldon; Selections from "Hairspray" by Marc Shaiman including Good Morning Baltimore, The Nicest Kids In Town, Run and Tell That, I Know Where I've Been, The Big Dollhouse, and You Can't Stop The Beat; Days of Glory by John Cacavas; Do Nothin' Till You Hear From Me by Duke Ellington; El Capitan by John Philip Sousa; Black Wolf Run (Fantasia For Band) by John Higgins; The Thunderer by John Philip Sousa; Fiesta Espanola by Luis Araque; and  our traditional closing march, The Stars and Stripes Forever  by John Philip Sousa.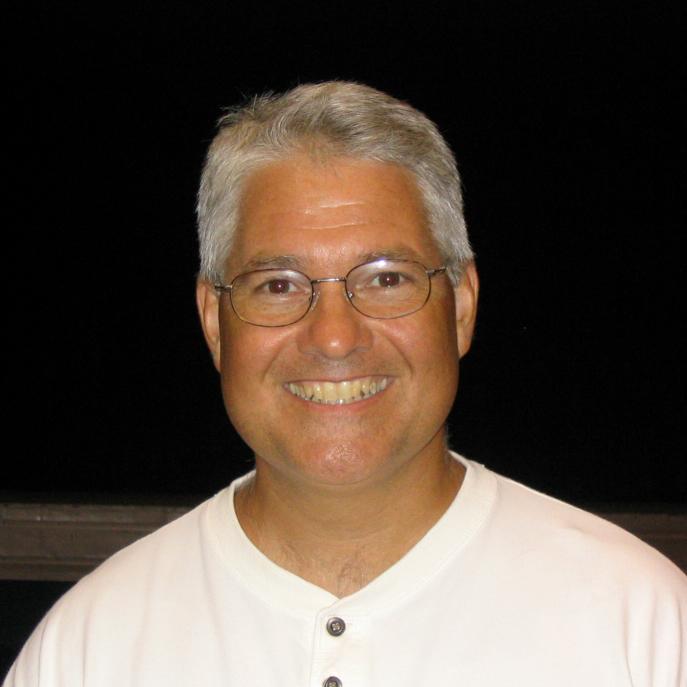 Visitors to this site who would be interested in more information on the topic of John Phillip Sousa, Keith Brion and Loras Schissel can find such information at these links: 
http://www.dws.org/sousa/index.htm
,