This Week's Concert

Sunday, June 24, 2018


Note from the webmaster:  We update this web site at least once a week during our summer concert season.  Since the program for each Sunday concert is finalized at our rehearsal on Monday evening, we generally post the week's update sometime on Tuesday.  Unfortunately, if you are viewing this page on a summer Monday, what follows will undoubtedly be the information for YESTERDAY'S concert.


For those specifically SEEKING web pages from past concerts, our recent concert archives are now available online.

Enhancing the quality of life

in Burlington and Southeast Iowa

since 1927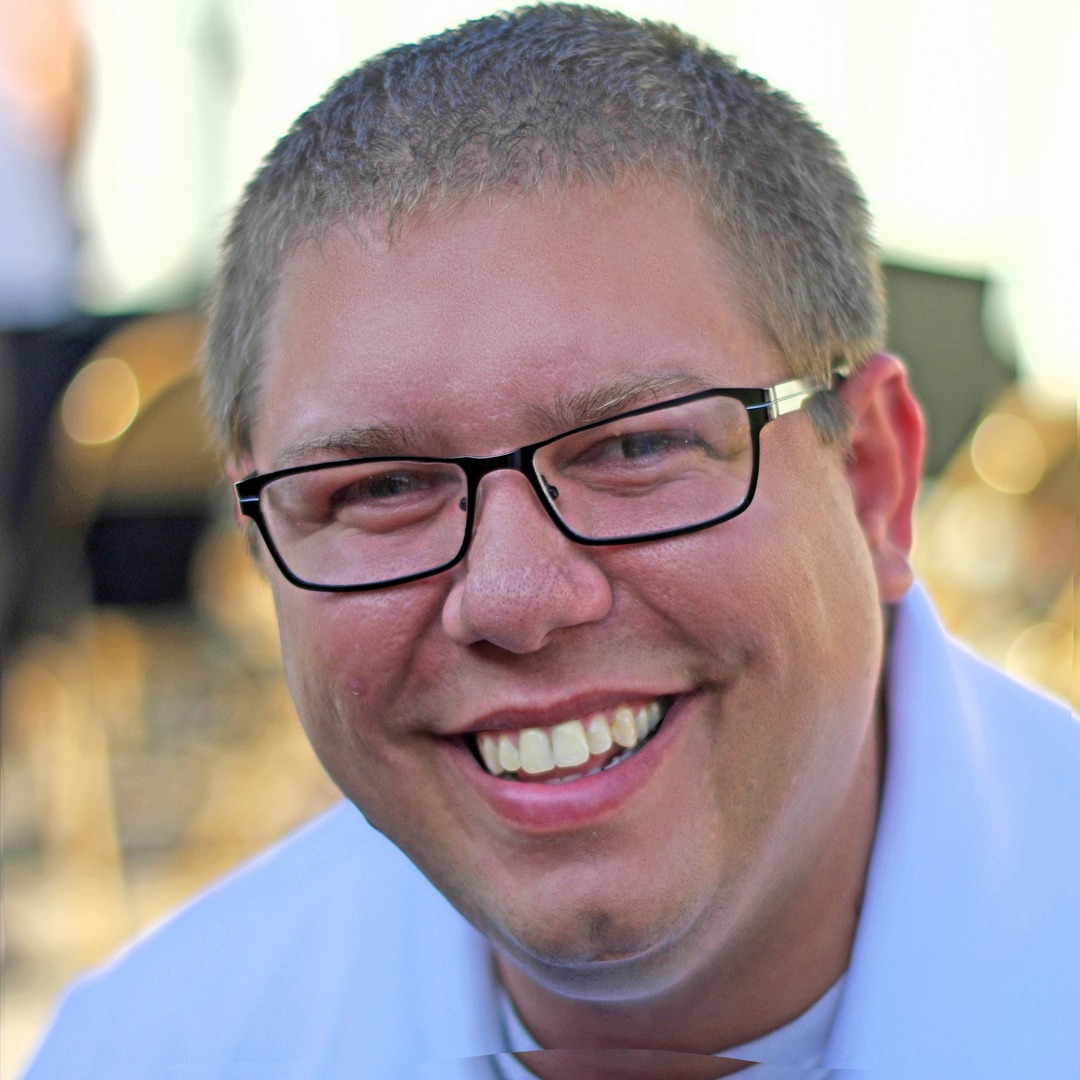 Our fourth summer concert will be conducted by a newcomer to the Muni Band's podium, Adam Creager.  Adam is the 7/8th grade band director at Mt. Pleasant Middle School where he has taught since 2007. When he is not conducting, Adam enjoys playing saxophone in various groups in Mt. Pleasant, Burlington, and around Southeast Iowa including (of course) the Burlington Municipal Band, the Southeast Iowa Band, and the Burlington Area Saxophone Quartet.  Adam also plays keyboard in the Bullis-Rutter Big Band. He and his wife Mindy live in Mt. Pleasant with their 2 dogs Quiggley and Hollie and enjoy cycling, walking, cooking, and travel.

Welcome to

our 2018 summer season!

Links which may be of interest to our audience:

Adam's selections should have wide appeal as they include both traditional and contemporary concert band selections and some kid-friendly pieces as well such as Captain America March by Alan Silvestri arranged by Paul Murtha; and the theme from The Incredibles by Michael Giacchino, also arranged by Paul Murtha.  Other selections will include, Flashing Winds by Jan Van der Roost; Italian Feast by David Bobrowitz including Tarantella, Santa Lucia, and Funiculi Funicula; Uproar by Michael Oare; The Invincible Eagle March by John Philip Sousa arranged by Brion and Schissel; American Anthem by Gene Scheer arranged by Michael Brown; Suite from Dances With Wolves arranged by Jay Bocook including Looks Like a Suicide, The John Dunbar Theme, Journey to Fort Sedgewick, Pawnee Attack, and The Love Theme; Highlights from Jesus Christ Superstar by Andrew Lloyd Webber arranged by  Robert O'Brien; From Whom All Blessings Flow by Ed Huckeby; and our traditional closing march, The Stars and Stripes Forever by John Philip Sousa.