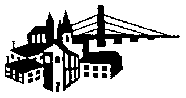 This Week's Concert

June 24, 2012


Note from the webmaster:  We update this web site at least once a week during our summer concert season.  Since the program for each Sunday concert is finalized at our rehearsal on Monday evening, we generally post the week's update sometime on Tuesday.  Unfortunately, if you are viewing this page on a summer Monday, what follows will undoubtedly be the information for YESTERDAY'S concert.


For those specifically SEEKING web pages from past concerts, our recent concert archives are now available online.
Links which may be of interest to our audience: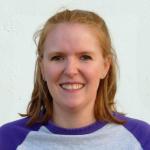 Next week's concert will be conducted by Mike Lachnitt

Carmen Lachnitt will conduct our concert on June 24.  The director of the 5th grade band program in the Burlington Schools, Carmen is a bassoonist and, in addition to performing in our band, plays in the Southeast Iowa Symphony.  One could say that Carmen is the newest member of Muni Band musical dynasty: her husband, Gerhardt who plays trumpet in the band is the son of long-time member Mike who plays clarinet.  Mike's father Herbie was also a clarinet player in the band and was widely known as the leader of Herbie's Little German Band.

Carmen's selections draw from a wide variety of musical styles and include familiar pieces the band has performed for many years and new pieces that we will perform for the first time.  Carmen's selections include: Flourish for Wind Band by Ralph Vaughn Williams; Celebration Tribalesque by Randall Standridge; October by Eric Whitacre; March and Procession of Bacchus by Leo Delibes arranged by Tom Clark; Grease! including We Go Together, Summer Nights, Born To Hand Jive, Beauty School Dropout, and Greased Lightnin' by Warren Casey and Jim Jacobs arranged by John Moss; A Galop to End All Galops by Warren Barker; Wabash Cannonball by William Kindt arranged by Mike Story; The Muppet Show Theme by Jim Henson and Sam Pottle arranged by Frank Cofield; Fandango by Frank Perkins arranged by Floyd Werle; Hands Across the Sea by John Philip Sousa arranged by Keith Brion and Loras Schissel; Just a Closer Walk With Thee arranged by Don Gillis and adapted by Calvin Custer; and our traditional closing march, The Stars and Stripes Forever by John Philip Sousa.