The Burlington Municipal Band plays a one hour concert each week during the summer.  Most of our concerts take place at the band shell in beautiful Crapo Park, overlooking the Mississippi River.  While the band concerts begin at 7:30 PM, there is occasionally other entertainment preceding the concert, and families are encouraged to come early to enjoy the fine summer evening in the park.


Burlington, Iowa

Quality of Life

Burlington Municipal Band


Occasionally inclement weather forces the cancellation of our concerts.  News of concert cancellations is broadcast on a number of local radio stations.  Concert cancellations will also be posted here on this web site.  Is the concert likely to be rained out?  Check weather radar
here
.



Each year, the band has openings for a few musicians. If you are interested in becoming a member of the Burlington Municipal Band, contact Mark Eveleth by telephone at (319) 753-6900 or by e-mail at evelethm@mchsi.com.

The Burlington (Iowa) Municipal Band is a community concert band which has served and enriched the life of this city for seventy-five years. The band's first concert was presented in Crapo Park in May of 1927 after the citizens of Burlington had expressed the desire that such a band be formed. The band's roots extend back to the nineteenth century since it was formed through the combining of the existing Orchard City Band and the privately operated Fischer's Band under the leadership of J. Henri Fischer, a prominent musician of the era.

The band today enjoys a membership from a wide variety of backgrounds. The band contains homemakers, physicians, music teachers, business men and women, ministers, retired people, college students, and a few outstanding high school musicians. All share the common enjoyment of playing their instruments and providing the community with a wholesome family activity.

With continued support from the City of Burlington, the Municipal Band continues to perform free Sunday evening concerts in Crapo Park during the summer months. These concerts are presented from 7:30 until 8:30 P.M. at the Crapo Park Bandshell, located on Grandview Drive within the park. This site provides concert goers a magnificent view of the Mississippi River and the Illinois farmlands spread below, and a wide lawn where listeners can choose to sit on park benches provided near the bandshell, or bring their own lawn chairs or blankets, perhaps to sit near the illuminated Foehlinger Fountain. The concerts are well attended by people of all ages, and many visitors to Burlington make it a point to return each summer to hear at least one concert.


This website is now maintained by members of the Burlington Municipal Band.

We thank the staff at the Burlington Public Library for the original site design.

Questions and/or comments can be directed to -- webmaster@muniband.org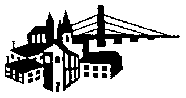 This web site is also available in a
LARGE PRINT
version.
Music for the concert will be chosen from among the following selections:  "A Childhood Hymn" by David Holsinger;  "Saint Louis Blues March" by W.C. Handy, arranged by Jerry Gray (those who remember the swing era will recognize this arrangement as the one performed by Tex Beneke);  "A Festival Prelude" by Alfred Reed;  "Persuasion" by Sammy Nestico, featuring Lance Hart on the alto saxophone;  "Boogie Woogie Bugle Boy" by Don Raye and Hughie Prince, arranged by James Ployhar;  "Bandology", a concert march by Eric Osterling;  "Star Wars/Raiders March" by John Williams, arranged by Paul Lavender;  "Blue Tango" by Leroy Anderson;  "Malaguena" by Ernesto Lecuona, arranged by Michael Sweeney;  "The Irish Washerwoman" by Leroy Anderson;  "A Fifties Time Capsule" arranged by Paul Jennings, including "Catch a Falling Star," "The Swingin' Shepherd Blues," "Beep Beep," "Hooray for Captain Spaulding" (the theme song from the Groucho Marx TV program), "High Hopes," "Who Put the Bomp (in the Bomp Ba Bomp Ba Bomp)," "Jailhouse Rock," "Love and Marriage," "Will You Love Me Tomorrow," "Rock Around the Clock," and "Why Do Fools Fall in Love;"  "Semper Fidelis March" by Sousa;  "A Galop to End All Galops" by Warren Barker;  and our traditional closing march, "The Stars and Stripes Forever" by Sousa.

We hope that you will take the opportunity to support live music provided by many musical organizations in the Burlington Area during the fall, winter and spring months.  Members of the Municipal Band participate in or direct many of these groups, and we would love to see you.  These groups include the school bands, orchestras and choirs in Burlington and surrounding communities as well as the Southeast Iowa Symphony, Southeast Iowa Band, Bel Canto Chorale, South Hill Brass, Southeast Iowa Brass Quintet, and the Southeast Iowa Woodwind Quintet. You may often find band members directing or participating in the pit bands of the Players Workshop and/or area school musical productions as well.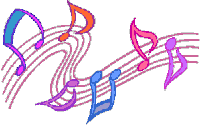 We wish to thank the Burlington Fine Arts League.  Their generous support has allowed us to purchase a new microphone and stand, enhancing the sound quality for our audience.  We also wish to thank Jean Burgus for her generous contribution to the band, made in memory of Harold Burgus.  Her gift has been used to purchase new music.

This Week's Concert

July 21, 2002


Note from the webmaster:  We update this web site at least once a week during our summer concert season.  Since the program for each Sunday concert is finalized at our rehearsal on Monday evening, we generally post the week's update sometime on Tuesday.  Unfortunately, if you are viewing this page on a Monday, what follows will undoubtedly be the information for YESTERDAY'S concert.


This week's conductor is Ted Francis, band director at Horace Mann Middle School in Burlington.  Ted has chosen music of varied styles including a saxophone solo which will feature recent BHS graduate Lance Hart.  Lance is the son of Eddie and Susan Hart of Burlington.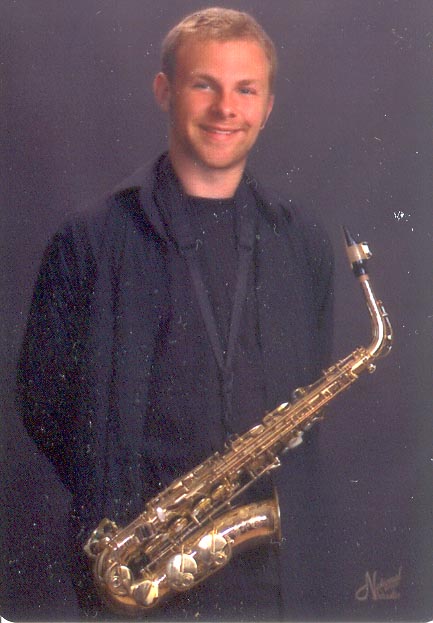 Featured soloist Lance Hart