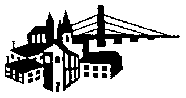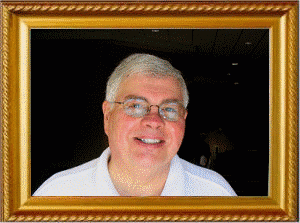 Our opening concert of 2008 featured the theme from Spongebob Squarepants, first performed by the Burlington Municipal Band under the leadership of "Cap'n Jim" Priebe at our concert on July 23, 2006

This Week's Concert

July 20, 2008


Note from the webmaster:  We update this web site at least once a week during our summer concert season.  Since the program for each Sunday concert is finalized at our rehearsal on Monday evening, we generally post the week's update sometime on Tuesday.  Unfortunately, if you are viewing this page on a summer Monday, what follows will undoubtedly be the information for YESTERDAY'S concert.


For those specifically SEEKING web pages from past concerts, our recent concert archives are now available online.
Other selections featured on the concert will include: Into the Clouds! by Richard L. Saucedo; Colonel Bogey March by Kenneth J. Alford; Themes from Walt Disney's Fantasia arranged by Johnnie Vinson including Toccata by J.S. Bach, Dance of the Sugar Plum Fairy from The Nutcracker by Tchaikovsky, Trepak, also from The Nutcracker, Dance of the Hours from the opera La Gioconda by Ponchielli (many are likely to be familiar with Allan Sherman's interpretation of Dance of the Hours called "Hello Muddah, Hello Fadduh!" describing a miserable time at summer camp) and Night on Bald Mountain by Modest Moussorgsky; Far East Fantasy by Robert Washburn; The Pink Panther by Henry Mancini, arranged by Paul Cook; a moving work composed in response to the violence at the 1972 Munich Olympics titled A Prayer for Peace by John Williams, arranged by John Moss; a Dixieland favorite which features the trombones, Basin Street Blues by Spencer Williams, arranged by John Edmondson; Ye Banks and Braes o' Bonnie Doon, by Percy Grainger; The Entertainer by Scott Joplin, arranged by Arthur Frackenpohl; Song from M*A*S*H by Johnny Mandel and Mike Altman arranged by Robert Lowden; His Honor March by Henry Fillmore; Take the "A" Train by Billy Strayhorn, arranged by Paul Cook; and our traditional closing march The Stars and Stripes Forever by John Philip Sousa.

Links which may be of interest to our audience:

Fantasia

http://en.wikipedia.org/wiki/Fantasia_(film)
Basin Street

http://en.wikipedia.org/wiki/Basin_Street
Billy Strayhorn, composer of Take the "A" Train

Our conductor this week is saxophonist Ted Francis, band director at Burlington's James Madison Middle School.  Ted is an active musician in the community.  Besides the band, he can be found performing in ClasSax, the Bullis-Rutter Big Band and, on occasion, with the Southeast Iowa Symphony when the orchestra performs literature requiring the saxophone.

Three concerts ago we were told that an audience member lost a camera and a pair of glasses.  Our guess is that they were left behind in the dash for cover during the rain.  If anyone has information regarding these items, please contact Jim Priebe at 752-7305 and we will see that they are returned to their owner.

Featured on the concert will be trumpeter Brady Schach, a regular in our trumpet section, and a 2008 graduate of West Burlington High School.  Brady will be pursuing a degree in music this fall at Western Illinois University.  For our concert he will play The Young Man with a Horn, an aptly titled piece by George Stoll arranged for concert band by John Edmondson.  The band is pleased to showcase the talents of this fine young musician and we know you will enjoy his performance.