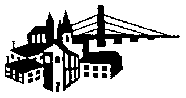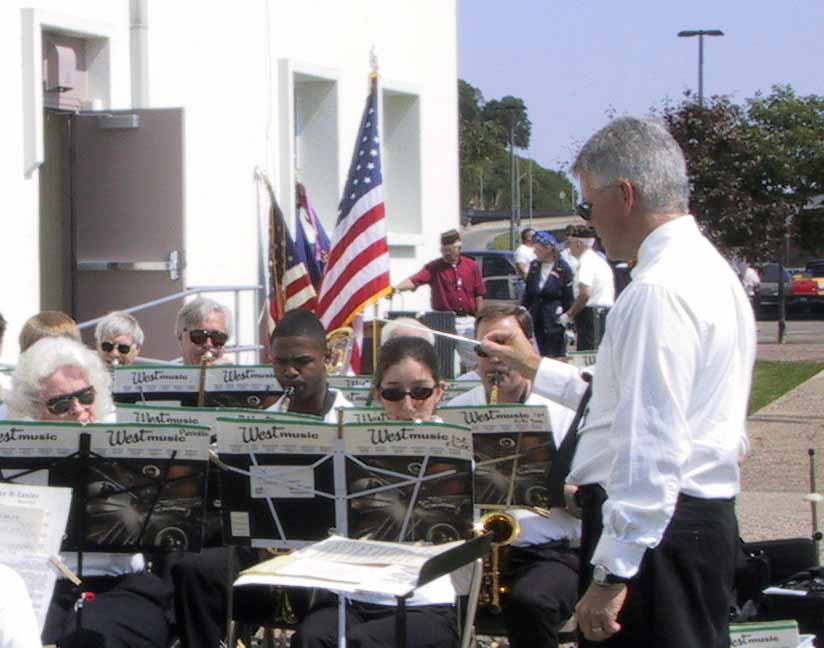 The Burlington Municipal Band "season" actually begins with the Memorial Day Service, in 2003 once again held outside Memorial Auditorium.  (see photo at right, with Mark Eveleth conducting the band)

This Week's Concert

July 1, 2007


Note from the webmaster:  We update this web site at least once a week during our summer concert season.  Since the program for each Sunday concert is finalized at our rehearsal on Monday evening, we generally post the week's update sometime on Tuesday.  Unfortunately, if you are viewing this page on a summer Monday, what follows will undoubtedly be the information for YESTERDAY'S concert.


For those specifically SEEKING web pages from past concerts, our recent concert archives are now available online.
Burlington High School band director Derrick Murphy will be our conductor this week.  A member of the band's trumpet section, Derrick is an active musician in the area, performing not only in the Municipal Band, but serving as principal trumpet with the Southeast Iowa Symphony, the Southeast Iowa Band, the Southeast Iowa Brass Quintet and the Bullis-Rutter Big Band.

Derrick's music follows no particular theme but it offers challenges for the band and real excitement for the audience.  The selections will be chosen from among the following:  Thunderbird by Frank Erickson; Seventy Six Trombones from "The Music Man" by Meredith Willson, arranged by Leroy Anderson and adapted by Jay Bocook; Big Band Bash, a medley of hits from the big band era arranged by Bob Lowden, including Stan Kenton's Artistry in Rhythm, Glenn Miller's Tuxedo Junction and Moonlight Serenade, Duke Ellington's Take the 'A' Train, and Count Basie's One O'Clock Jump; Selections from "Hair" by James Rado, Gerome Ragni and Galt MacDermot, arranged by Ken Whitcomb, including Age of Aquarius and Good Morning Starshine; Music from The Chronicles of Narnia: The Lion, The Witch and the Wardrobe by Harry Gregson-Williams, arranged by Paul Murtha; Hands Across the Sea by John Philip Sousa; An Irving Berlin Salute arranged by Paul Jennings including There's No Business Like Show Business, White Christmas, Puttin' On the Ritz, Alexander's Ragtime Band, Easter Parade, and God Bless America; King Kong Soundtrack Highlights by James Newton Howard, arranged by Jay Bocook; Majestia by James Swearingen; Bright Lights on Broadway, a medley of Broadway hits including There's No Business Like Show Business, Everything's Coming Up Roses, and Comedy Tonight; and our traditional closing march, The Stars and Stripes Forever by John Philip Sousa.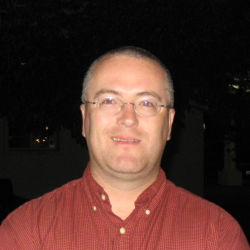 Links which might be of interest to our audience:

Seventy Six Trombones

http://en.wikipedia.org/wiki/Seventy-Six_Trombones
The big band era


http://cfelt.com/bigband.html
"Hair" the musical


http://www.hairthemusical.com/
Irving Berlin



http://parlorsongs.com/bios/berlin/iberlin.asp