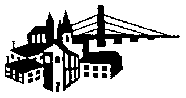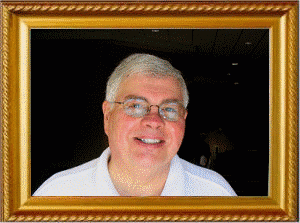 Our opening concert of 2008 featured the theme from Spongebob Squarepants, first performed by the Burlington Municipal Band under the leadership of "Cap'n Jim" Priebe at our concert on July 23, 2006

This Week's Concert

July 19, 2009


Note from the webmaster:  We update this web site at least once a week during our summer concert season.  Since the program for each Sunday concert is finalized at our rehearsal on Monday evening, we generally post the week's update sometime on Tuesday.  Unfortunately, if you are viewing this page on a summer Monday, what follows will undoubtedly be the information for YESTERDAY'S concert.


For those specifically SEEKING web pages from past concerts, our recent concert archives are now available online.
Other selections chosen include Raging Thunder Concert March by David Shaffer; Highlights from the "Wizard of Oz" by Harold Arlen arranged by Michael Story including Ding-Dong the Witch is Dead, If I Only Had a Brain, We're Off to See the Wizard, and Over the Rainbow; Quad City Stomp by Michael Sweeney, a composition with a local connection, having been commissioned by the Sherrard, IL band; The Civil War arranged by James Ployhar including The Battle Cry of Freedom, Tenting Tonight, The Bonnie Blue Flag, When Johnny Comes Marching Home, Battle Hymn of the Republic, and Dixie; Copper Mountain Legend by Jerry Williams; Precious Lord, Take My Hand by Thomas A. Dorsey arranged by Robert W. Smith; Disney Favorites including Zip-A-Dee-Doo-Dah, Chim Chim Cher-ee, and Mickey Mouse March; Sabre Dance by Aram Khatchaturian arranged by Andrew Balent; Rhapsodic Essay by John Cacavas; Salute to Louis Armstrong arranged by Eric Osterling including What a Wonderful World, When The Saints Go Marching In, St. Louis Blues, and Hello Dolly!; and our traditional closing march, The Stars and Stripes Forever by John Philip Sousa.

Links which may be of interest to our audience:

Burlington's James Madison Middle School director Ted Francis is this week's conductor.  Ted plays saxophone in the band and is a member of ClasSax.  He is also the Southeast Iowa Symphony's "go to guy" when their repertoire calls for the saxophone.

Ted has chosen an interesting and varied program.  Always interested in encouraging young people, Ted is featuring a small ensemble of some of the band's younger players as a part of one of his selections, The Maple Leaf Rag by Scott Joplin, arranged by Andrew Balent.  The ensemble will feature Surekha Mullangi, clarinet, Shayla Hopp, tenor saxophone, Brady Schach, trumpet and Ryan Cazin, trombone.  Also featured on Harlem Nocturne by Earle Hagen, arranged by John Krance will be Tori Simkins, alto sax and Michael Salino-Hugg, string bass.