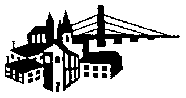 Next week's concert

will be conducted by

Jim Priebe

This Week's Concert

July 18, 2010


Note from the webmaster:  We update this web site at least once a week during our summer concert season.  Since the program for each Sunday concert is finalized at our rehearsal on Monday evening, we generally post the week's update sometime on Tuesday.  Unfortunately, if you are viewing this page on a summer Monday, what follows will undoubtedly be the information for YESTERDAY'S concert.


For those specifically SEEKING web pages from past concerts, our recent concert archives are now available online.
Links which may be of interest to our audience:

This week's conductor will be Burlington High School director
Derrick Murphy
.  When not conducting, Derrick leads the trumpet section of the band and is principal trumpet of the
Southeast Iowa Symphony
and the Southeast Iowa Band as well.  He also performs with the Southeast Iowa Brass Quintet and the Bullis Rutter Big Band.
Derrick has chosen an interesting theme for this concert: the titles of all his selections contain the word "band."  The result is an interesting variety of musical styles.  Derrick's selections include: Strike Up the Band by George Gershwin arranged by Leonard Moss; Suncoast: A Rhapsody for Band by Robert W. Smith; Alexander's Ragtime Band by Irving Berlin arranged by Frank D. Cofield; Four Pieces for Band by Bela Bartok arranged by Benjamin Suchoff; Big Band Bash, a medley of well-known tunes arranged by Bob Lowden including Stan Kenton's Artistry in Rhythm, Glenn Miller's Tuxedo Junction and Moonlight Serenade, Duke Ellington's Take the "A" Train, and Count Basie's One O'clock Jump; another medley arranged by Bob Lowden entitled Big Band Dixie including Midnight in Moscow, Muskrat Ramble and That's A Plenty, featuring a dixieland combo made up of band members Jason Edwards on clarinet, Ted Francis on tenor sax, Brady Schach on trumpet, and Jim Priebe on trombone; Victory Garden Suite for Band by Harold Walters, a World War Two era piece including Danse of the Rhubarb, Boogie Woogie Broccoli, and Carrot Capers; Air for Band by Frank Erickson; Bolero for Band by Glenn Osser; La Banda Nascente by B. Sbraccia; Dance Suite for Band by Arcangelo Corelli arranged by Benjamin Suchoff; and our traditional closing march, The Stars and Stripes Forever by John Philip Sousa.