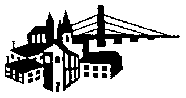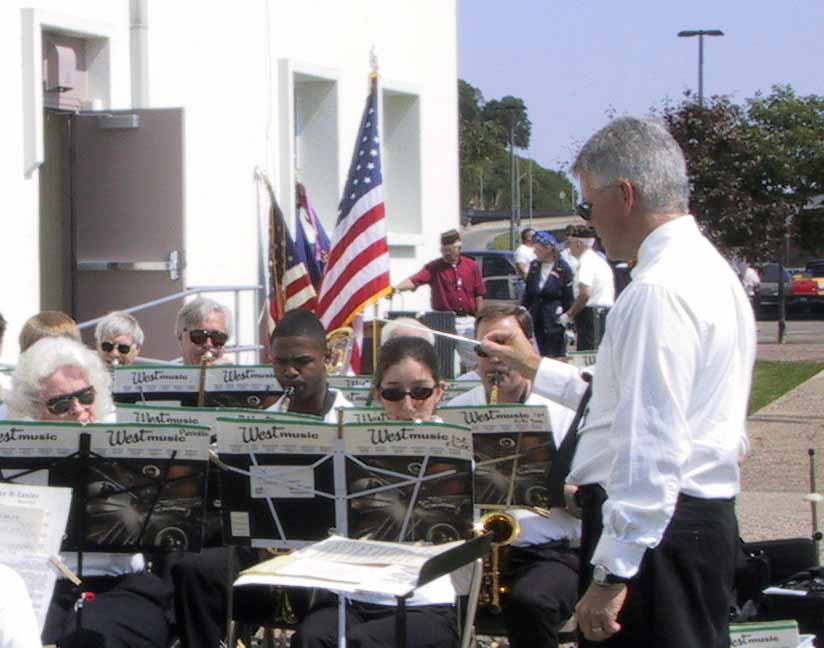 The Burlington Municipal Band "season" actually begins with the Memorial Day Service, in 2003 once again held outside Memorial Auditorium.  (see photo at right, with Mark Eveleth conducting the band)

This Week's Concert

June 17, 2007


Note from the webmaster:  We update this web site at least once a week during our summer concert season.  Since the program for each Sunday concert is finalized at our rehearsal on Monday evening, we generally post the week's update sometime on Tuesday.  Unfortunately, if you are viewing this page on a summer Monday, what follows will undoubtedly be the information for YESTERDAY'S concert.


For those specifically SEEKING web pages from past concerts, our recent concert archives are now available online.
Our Father's Day concert will be conducted by Marcia Korb, retired Oak Street Middle School Band director.  A member of our flute section, Marcia is also holds the position of principal flute in the Southeast Iowa Symphony Orchestra and is a member of the Southeast Iowa Woodwind Quintet.

Marcia's program will include the following selections: His Honor, a march by Henry Fillmore (performed in honor of Father's Day); España Cani by P. Marquina, edited by Roy J. Weger, a fiery "paso doble" written for performance at bullfights; May Day Carol, an English Folk Song arranged by James D. Ployhar; What's Up At the Symphony? arranged by Jerry Brubaker, subtitled "Bugs Bunny's Greatest Hits," it features the wonderfully clever Warner Brothers cartoon treatment of classical melodies, featuring This Is It, William Tell Overture, The Barber of Seville, The Merry-Go-Round Broke Down, Liszt's Hungarian Rhapsody No. 2, Brahm's Hungarian Dance No. 5, The Ride of the Valkyries, and Merrily We Roll Along;  Deep River, a moving setting of this classic spiritual, arranged by James Swearingen; The Rifle Regiment  a march by John Philip Sousa, composed in 1886 this arrangement is by Frederick Fennell; Fiddler on The Roof, by Jerry Bock arranged by James H. Burden including Tradition, Sunrise Sunset, and If I were a Rich Man;  Belle of the Ball by Leroy Anderson;  La Bella Roma by John Cacavas; The Southerner, a march by Russell Alexander arranged by Glenn Cliffe Bainum; and our traditional closing march, The Stars and Stripes Forever by John Philip Sousa.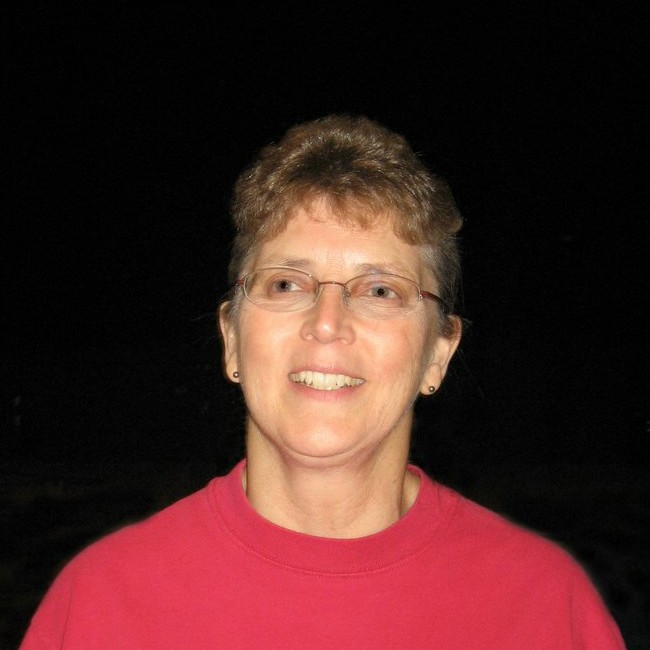 Links which might be of interest to our visitors:

Leroy Anderson, composer of Belle of the Ball

Fiddler on the Roof

Carl Stalling, Warner Brothers cartoon composer/arranger

Although this will be a Father's Day concert, Marcia tells us that there is no particular theme to her musical selections other than that they are pieces which she enjoys.  For those who insist on a musical theme appropriate to the specific date or occasion, we would point out that most, if not all, of the composers and arrangers of Marcia's selections are or were fathers.

Though Burlington's Steamboat Days is in full swing, our Sunday evening concert in Crapo Park will go on as usual -- and there is usually plenty of time to get from the our concert to the end-of-Steamboat-Days fireworks.