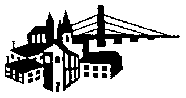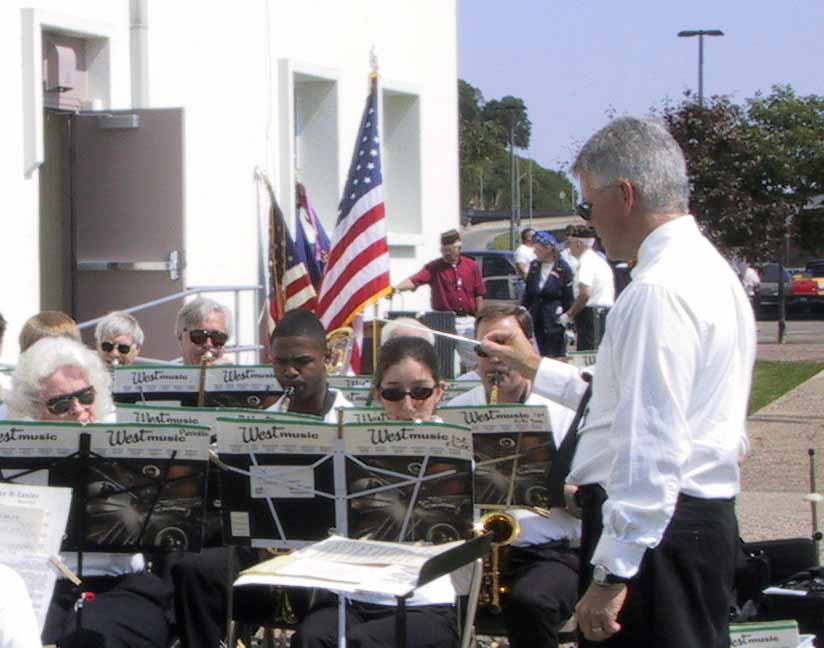 The Burlington Municipal Band "season" actually begins with the Memorial Day Service, in 2003 once again held outside Memorial Auditorium.  (see photo at right, with Mark Eveleth conducting the band!)

This Week's Concert

July 16, 2006


Note from the webmaster:  We update this web site at least once a week during our summer concert season.  Since the program for each Sunday concert is finalized at our rehearsal on Monday evening, we generally post the week's update sometime on Tuesday.  Unfortunately, if you are viewing this page on a summer Monday, what follows will undoubtedly be the information for YESTERDAY'S concert.

Web sites which may be of interest to those who attend this week's concert:

The Sound of Music and Salzburg

http://www.sound-of-music.com/
Franz von Suppe

http://en.wikipedia.org/wiki/Franz_von_Suppe
Neuschwanstein castle

Carmen Lachnitt will be the conductor for our July 16th concert.  Carmen is the band director of bands at Burlington's Oak Street Middle School and a bassoonist.  Those who visit this web site regularly are no doubt aware that our directors often choose their selections based upon a "theme."  Carmen and her husband Gerhardt (a member of the band's trumpet section) recently returned from a European trip - a delayed honeymoon.  With faraway places fresh in her mind, Carmen has chosen music which recalls her travels.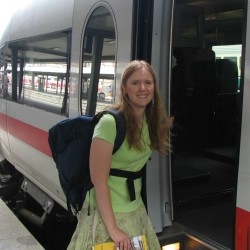 Her selections will be chosen from among the following:  Fehrbelliner Reitermarsch by Richard Henrion, arranged by Hermann Mannecke, a march in the German tradition; The Finale movement of Gay Vienna, a Ballet Suite by Johann Strauss Jr. arranged by Merle Isaac; Morning Noon and Night in Vienna, an overture by Franz von Suppe arranged by Theodore Moses-Tobani, a great "war-horse" which will likely be familiar to those who watched cartoons in the 1950's; The Marriage of Figaro Overture by Wolfgang Amadeus Mozart arranged by Earl Slocum, a band version of the great opera overture by the Mozart of Salzburg and Vienna; The Sound of Music by Richard Rodgers arranged by Robert Russell Bennett, the musical which brought images of Salzburg to America including such famous tunes as Edelweiss, My Favorite Things, Do-Re-Mi, Sixteen Going on Seventeen, The Lonely Goatherd, and, of course the title song; the Walt Disney favorite When You Wish Upon a Star by Leigh Harline, arranged by Sammy Nestico, an enigmatic choice for recalling European travel until one learns that Walt Disney's "Cinderella's Castle" is modeled on "Neuschwanstein," the castle of King Ludwig II, the "mad king" of Bavaria; Fuerfest!, the Fire Festival Polka by Josef Strauss, arranged by Terry Vosbein; Italian Polka by Sergei Rachmaninoff, arranged by Erik Leidzen; La Bella Roma, a tuneful impression of Rome by John Cacavas; The Purple Pageant March by Iowa's own Karl King, a musical "welcome home;" and our traditional closing march, The Stars and Stripes Forever by John Philip Sousa.