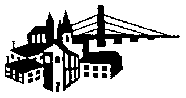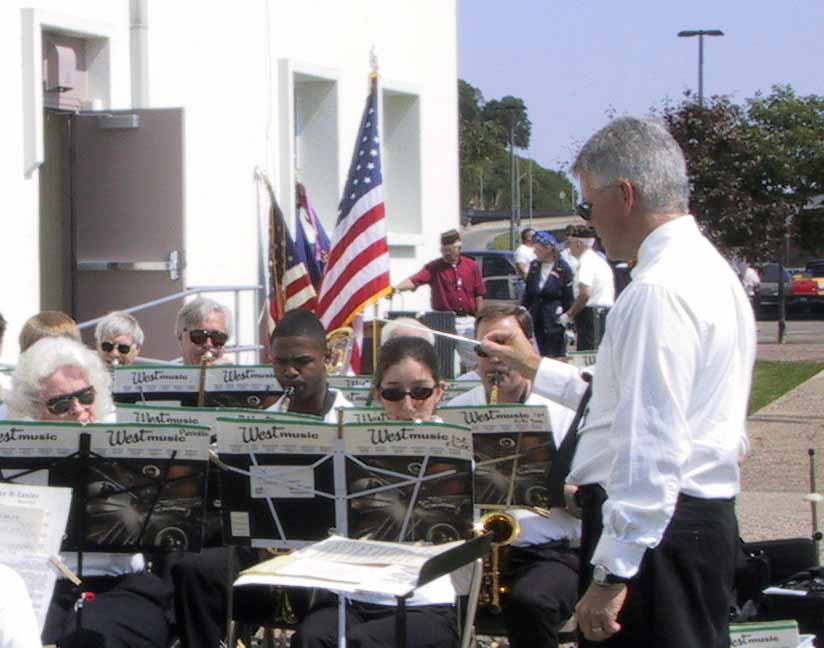 The Burlington Municipal Band "season" actually begins with the Memorial Day Service, in 2003 once again held outside Memorial Auditorium.  (see photo at right, with Mark Eveleth conducting the band)

This Week's Concert

June 11, 2006


Note from the webmaster:  We update this web site at least once a week during our summer concert season.  Since the program for each Sunday concert is finalized at our rehearsal on Monday evening, we generally post the week's update sometime on Tuesday.  Unfortunately, if you are viewing this page on a summer Monday, what follows will undoubtedly be the information for YESTERDAY'S concert.

The long wait is over!  Our first concert for the 2006 summer season at the Crapo Park band shell will be held on June 11 and it will be a special one: in conjunction with Grade A+ we present our annual Teddy Bear's Picnic concert.  Our 7:30 P.M. concert will top off a day of activities in the park.  As always, the highlight will be the Teddy Bear's Parade.  We encourage everyone (yes, it's not just for the kids) to bring his or her teddy bear and to follow Marcia Korb's lead as the band plays the Teddy Bear's Picnic.

Our conductor will be BHS band director Derrick Murphy.  In keeping with the youthful nature of the evening's activities, Derrick has chosen music with "kid appeal."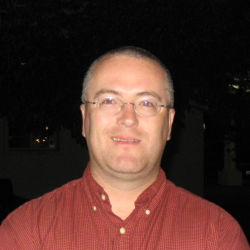 Our selections will be chosen from among the following:  "The Wiener Song," theme of the Oscar Mayer company; "Star Wars Main Title Theme" by John Williams, arranged by Bob Lowden; "It's a Small World," by Richard M. and Robert B. Sherman, arranged by Warren Barker, the theme of the attractions of the same name at Disneyland and Walt Disney World; "Peter Pan Overture," arranged by Robert Powers including "You Can Fly!, You Can Fly!," "The Second Star to the Right," and "Following the Leader;" "Flamenco" by Paul Yoder;  "Highlights from Beauty and The Beast" by Alan Menken, arranged by John Moss, including "Prologue," "Belle," "Gaston," "Be Our Guest," "Beauty and the Beast" and "Transformation;" "The Teddy Bear's Picnic" by John W. Bratton, arranged by Paul Yoder; "Batman Soundtrack Highlights," arranged by John Higgins, including "Batdance," "Scandalous," "The Batman Theme," "Waltz to the Death," "Flowers," "Love Theme," and "Finale;" "Harry at Hogwarts" by Patrick Doyle, arranged by Jack Bullock, from the motion picture, Harry Potter and the Goblets of Fire, featuring "Hogwarts' Hymn," and "Hogwarts' March;" "Music from The Incredibles" by Michael Giacchino, arranged by Jay Bocook; "Pirates of the Caribbean Symphonic Suite" by Klaus Badelt, arranged by John Wasson, including, "The Medallion Calls," "The Black Pearl," "To the Pirate's Cave," "One Last Shot," and "He's a Pirate;" and our traditional closing march, "The Stars and Stripes Forever" by John Philip Sousa..

During the long winter months we look forward to the summer season not only because we enjoy playing for you but also because we enjoy seeing our many friends.  Please come up to the band shell and say, "Hello."  See you at the park!