The Burlington Municipal Band plays a one hour concert each week during the summer.  Most of our concerts take place at the band shell in beautiful Crapo Park, overlooking the Mississippi River.  While the band concerts begin at 7:30 PM, there is sometimes other entertainment preceding the concert, and families are encouraged to come early to enjoy the fine summer evening in the park.


Burlington, Iowa

Quality of Life

Burlington Municipal Band


Occasionally inclement weather forces the cancellation of our concerts.  News of concert cancellations is broadcast on a number of local radio stations.  Concert cancellations will also be posted here on this web site.  Is the concert likely to be rained out?  Check weather radar
here
.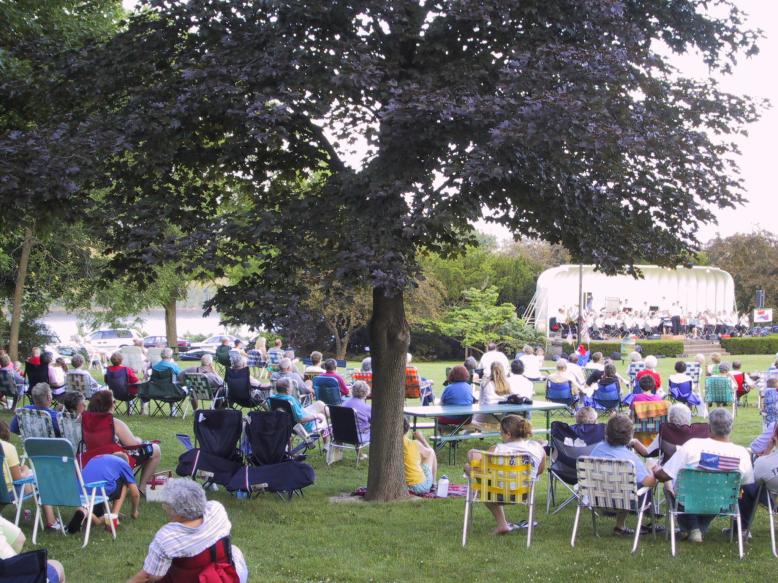 Each year, the band has openings for a few musicians. If you are interested in becoming a member of the Burlington Municipal Band, contact Mark Eveleth by telephone at (319) 753-6900 or by e-mail at evelethm@mchsi.com.

The Burlington (Iowa) Municipal Band is a community concert band which has served and enriched the life of this city for seventy-five years. The band's first concert was presented in Crapo Park in May of 1927 after the citizens of Burlington had expressed the desire that such a band be formed. The band's roots extend back to the nineteenth century since it was formed through the combining of the existing Orchard City Band and the privately operated Fischer's Band under the leadership of J. Henri Fischer, a prominent musician of the era.

The band today enjoys a membership from a wide variety of backgrounds. The band contains homemakers, physicians, music teachers, business men and women, ministers, retired people, college students, and a few outstanding high school musicians. All share the common enjoyment of playing their instruments and providing the community with a wholesome family activity.

With continued support from the City of Burlington, the Municipal Band continues to perform free Sunday evening concerts in Crapo Park during the summer months. These concerts are presented from 7:30 until 8:30 P.M. at the Crapo Park Bandshell, located on Grandview Drive within the park. This site provides concert goers a magnificent view of the Mississippi River and the Illinois farmlands spread below, and a wide lawn where listeners can choose to sit on park benches provided near the bandshell, or bring their own lawn chairs or blankets, perhaps to sit near the illuminated Foehlinger Fountain. The concerts are well attended by people of all ages, and many visitors to Burlington make it a point to return each summer to hear at least one concert.


This website is now maintained by members of the Burlington Municipal Band.

We thank the staff at the Burlington Public Library for the original site design.

Questions and/or comments can be directed to -- webmaster@muniband.org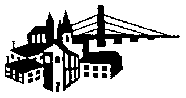 This web site is also available in a
LARGE PRINT
version.
We hope that you will take the opportunity to support live music provided by many musical organizations in the Burlington Area during the fall, winter and spring months.  Members of the Municipal Band participate in or direct many of these groups, and we would love to see you.  These groups include the school bands, orchestras and choirs in Burlington and surrounding communities as well as the Southeast Iowa Symphony, Southeast Iowa Band, Bel Canto Chorale, South Hill Brass, Southeast Iowa Brass Quintet, and the Southeast Iowa Woodwind Quintet. You may often find band members directing or participating in the pit bands of the Players Workshop and/or area school musical productions as well.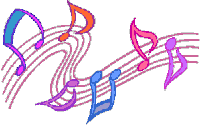 We wish to thank the Burlington Fine Arts League.  Their generous support has allowed us to purchase a new microphone and stand, enhancing the sound quality for our audience.  We also wish to thank Jean Burgus for her generous contribution to the band, made in memory of Harold Burgus.  Her gift has been used to purchase new music.

This Week's Concert

August 11, 2002


Note from the webmaster:  We update this web site at least once a week during our summer concert season.  Since the program for each Sunday concert is finalized at our rehearsal on Monday evening, we generally post the week's update sometime on Tuesday.  Unfortunately, if you are viewing this page on a Monday, what follows will undoubtedly be the information for YESTERDAY'S concert.


It seems impossible that another season of concerts is drawing to an end.  The members of our band enjoy playing each summer, and we hope that our music has provided enjoyment for you as well.  Our final concert is the traditional "round robin" concert  a concert which is conducted by several of the directors from within the band.



A great many tasks have to be completed for a band concert in the park to take place and it takes a large number of people working "behind the scenes" to perform these tasks.  The members of the band wish to thank these people for their time and their dedication and, in some cases, for their financial support, as well:

The City of Burlington for providing financial support, without which there would be no Burlington Municipal Band.

Radio Station KBUR and announcers Steve Hexom and Cosmo Leone for broadcasting our concerts and Roger Gard of the Principal Financial Group for making those broadcasts possible.

The Hawk Eye newspaper, and the Des Moines County News and radio stations KBUR, KGRS, KBKB, KKMI and KDMG for printing and broadcasting information about the concerts and keeping our audience informed.

The staff of the Burlington City Parks Department who maintain the band shell and keep Crapo Park a beautiful place to have our concerts

Don Fittng and the staff at Burlington's Wastewater Treatment Facility for their kindness in letting us use their truck each week to haul our equipment.

Diane and Paula in the Finance Department at City Hall and to the employees at Memorial Auditorium who see that the auditorium is always ready for our rehearsals there.

The many band members who, besides playing in the band, work for the band's success.  These include Mark Eveleth who is the bands "contact person" and who keeps the media informed; Dave Scott who provides his truck and his labor to haul and set up the percussion equipment and organize the percussion section, and who sets up the PA system and expertly records each concert using his personally owned equipment; Pete Korb, Ben Fitting, Kyla Cox, David Rappenecker, and Gerry Runyon who load and carry equipment and who set up and put away chairs for each concert; Jennifer Hexom who takes care of personnel and payroll responsibilities, and her daughter April Hexom who, though not a band member, takes care of the band library duties each week; Tom Bell who handles the traffic control barricades before and after each concert, and who, along with Jim Priebe maintains this web page.

Most of all, we want to thank you, the loyal people who make up our audience.  It has been very gratifying to see our audience continue to grow in size and to see people of all ages enjoying our music.  We want to express our sincere appreciation to all who have attended our concerts and we look forward to seeing you again next summer.

The concert will open with "On the Mall," a march by Edwin Franko Goldman which  will be conducted by clarinetist Sue Kristensen, a retired Burlington school band director, and the band member with the greatest seniority.

Greg Whitcomb, percussionist, and band director of the Danville schools, will conduct "Overture Energico" by James Barnes. 

Flutist Marcia Korb, band director of Oak Street Middle School, will conduct two selections: "Precious Lord, Take My Hand," by Thomas A. Dorsey, arranged by Robert W. Smith, and "Dry Bones," arranged by Paul Yoder.

Mark Eveleth, trumpeter, and band director of West Burlington Arnold High School, will conduct "Paint Your Wagon," by Frederick Lowe, arranged by John Cacavas, and "Somewhere Out There" by James Horner, Barry Mann, and Cynthia Weil, arranged by John Edmondson, from the Disney motion picture "An American Tail."

Trombonist Jim Priebe, who recently retired as band director of James Madison Middle School, will conduct one of the pieces which was purchased by the generous donation of Jean Burgus and Marvel and Romayne Torkelson in memory of Harold Burgus: "Themes Like Old Times III," an arrangement by Warren Barker which includes "Ma He's Making Eyes at Me," "My Melancholy Baby," "Ain't We Got Fun," "Moonlight Bay," and "After You've Gone."

Alto saxophonist Ted Francis, band director of Horace Mann Middle School, will conduct another Warren Barker arrangement, a fun (and very fast) selection titled "A Galop to End All Galops."

Trumpet player Derrick Murphy, Burlington High School band director, will conduct two selections: "Solid Gold Revival," arranged by Paul Jennings which includes "Tequila," "Lean on Me," "La Bamba," "At This Moment," and "I've Got You Babe;" and a Sammy Nestico Arrangement titled "A Tribute to Sammy Davis Jr." which includes "The Candy Man," "The Birth of the Blues," "Mr. Bojangles," and "What Kind of Fool Am I?"

Arnie Anderson, one of the band's fine tuba players, will conduct a novelty number: a "trombone smear" titled "Shoutin' Liza Trombone," by famed march composer Henry Fillmore.

To conclude the concert, Sue Kristensen will once again take the baton to conduct our traditional closer, "The Stars and Stripes Forever," by John Phillip Sousa.