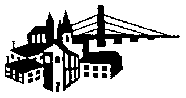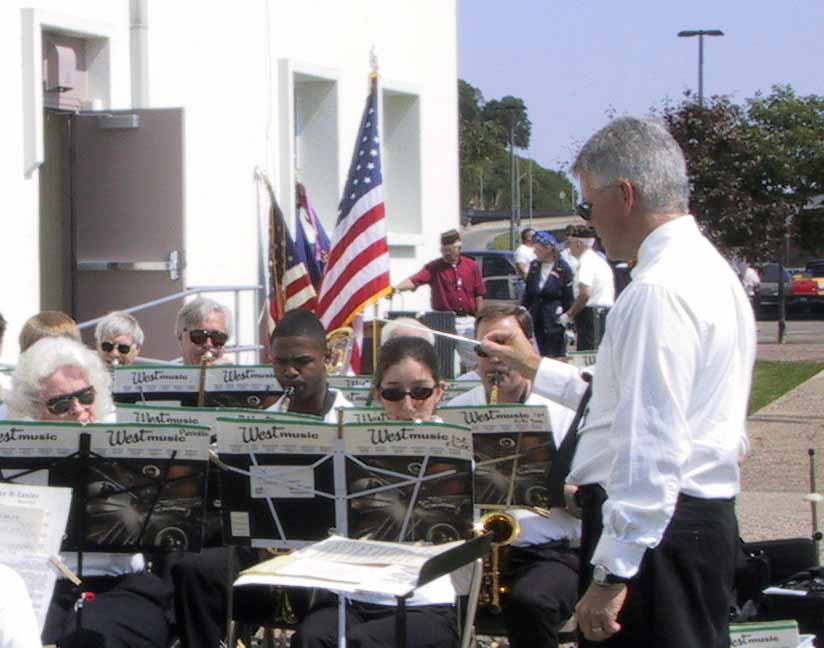 The Burlington Municipal Band "season" actually begins with the Memorial Day Service, in 2003 once again held outside Memorial Auditorium.  (see photo at right, with Mark Eveleth conducting the band)

This Week's Concert

June 10, 2007


Note from the webmaster:  We update this web site at least once a week during our summer concert season.  Since the program for each Sunday concert is finalized at our rehearsal on Monday evening, we generally post the week's update sometime on Tuesday.  Unfortunately, if you are viewing this page on a summer Monday, what follows will undoubtedly be the information for YESTERDAY'S concert.


For those specifically SEEKING web pages from past concerts, our recent concert archives are now available online.
On June 10th our conductor will be Oak Street Middle School band director Carmen Lachnitt.  A bassoonist, Carmen is normally found playing in the band when not conducting but this is a special summer for Carmen and her husband Gerhardt, a member of the band's trumpet section: they are expecting a baby in August.

With a sense of entitlement befitting a mother-to-be, Carmen tells us that, because of her pregnancy, she has chosen a program consisting of "just what she likes."  Naturally this has initiated much good-natured humor among the band members. Suggestions for a concert "theme" include titles such as the, "ice cream and pickles" concert," and the "Gerhardt, bring me a pillow" concert.  Musical suggestions have included Birth of the Blues, and I've Found a New Baby to name just a few.  Much to the disappointment of the band's humorists, however, Carmen has chosen a much more conventional program.  In view of this, we'll try to be more dignified.  We'll simply call this concert the band's first ever "prenatal concert."

Carmen's program will include the following selections: March of the Belgian Paratroopers by Pierre Leemans, arranged by Charles A. Wiley, one of the selections purchased recently with a grant from the Burlington Fine Arts League; Our Kingsland Spring by Samuel R. Hazo; March and Procession of Bacchus from the ballet "Sylvia" by Léo Delibes, arranged by Tom Clark; Selections from The Music Man by Meredith Willson arranged by Philip Lang including Seventy six Trombones, Till There Was You, The Wells Fargo Wagon, Lida Rose, and Marian the Librarian; Allerseelen by Richard Strauss arranged by Albert Oliver Davis; The Simpsons by Danny Elfman arranged by Paul Jennings;  Chino Hills by John O'Reilly; Amparito Roca, a Spanish March by Jaime Texidor; Carmen Suite by Georges Bizet arranged by Jack Bullock; and our traditional closing march, The Stars and Stripes Forever by John Philip Sousa.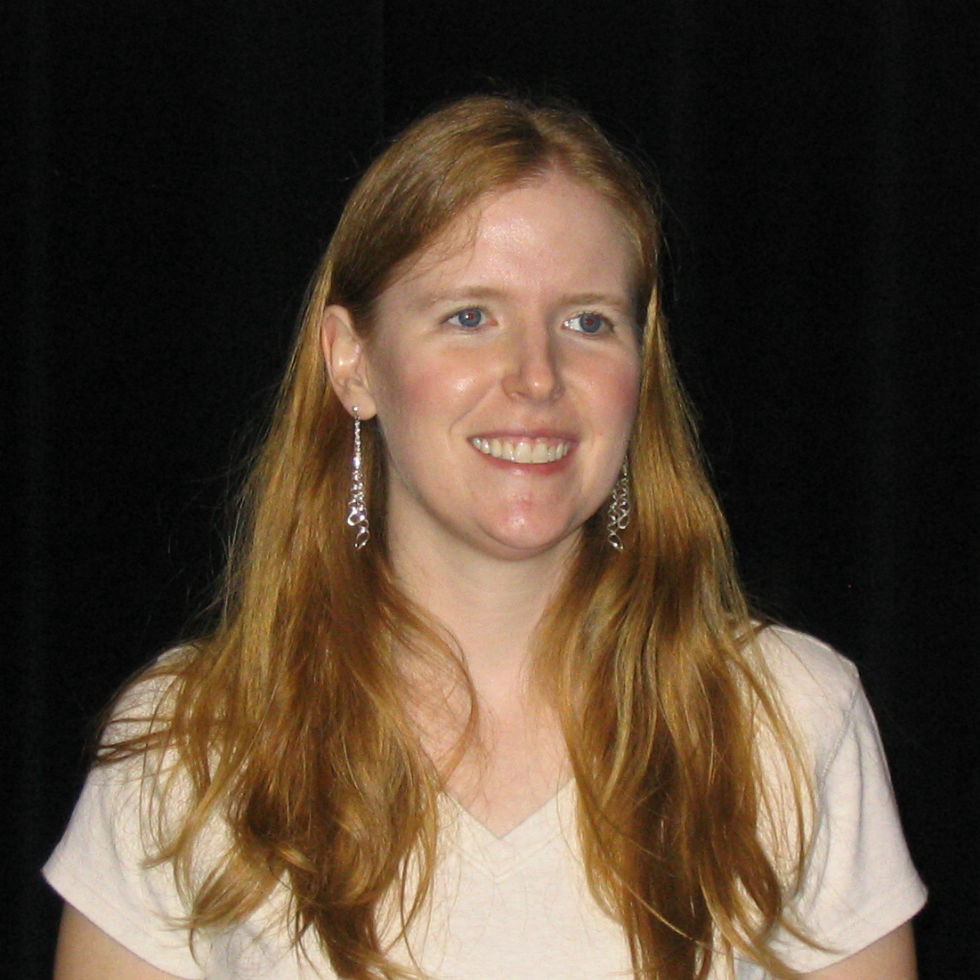 Links which might be of interest to our visitors: