This Week's Concert

July 10, 2016


Note from the webmaster:  We update this web site at least once a week during our summer concert season.  Since the program for each Sunday concert is finalized at our rehearsal on Monday evening, we generally post the week's update sometime on Tuesday.  Unfortunately, if you are viewing this page on a summer Monday, what follows will undoubtedly be the information for YESTERDAY'S concert.


For those specifically SEEKING web pages from past concerts, our recent concert archives are now available online.

Enhancing the quality of life

in Burlington and Southeast Iowa

since 1927

Links which may be of interest to members of our audience:

The selections to be heard in the concert (besides those already listed) will include: Scotland the Brave; Highland Cathedral by Michael Korb and Ulrich Roever arranged by Geoff Kingston; Amazing Grace by John Newton and Samuel Stanley, arranged by Robert W. Smith; Spirit of the Highlands by Rick Kirby; Radetsky March arranged by Stuart Johnson; The Magnificent Seven by Elmer Bernstein arranged by Roy Phillippe; Guadalcanal March from "Victory at Sea" by Richard Rodgers arranged by Erik Leidzen; Black and White Rag by George Botsford arranged by Larry Daehn; Give My Regards to Broadway by George M. Cohan arranged by Chris Sharp; and our traditional closing march, The Stars and Stripes Forever by John Philip Sousa.

Our conductor for this week will be retired Burlington band director
Ted Francis
. When not conducting, Ted is our saxophone section leader.  In addition to playing in our band, Ted plays in the Bullis-Rutter Big Band and, when the repertoire calls for saxophone, with the
Southeast Iowa Symphony
.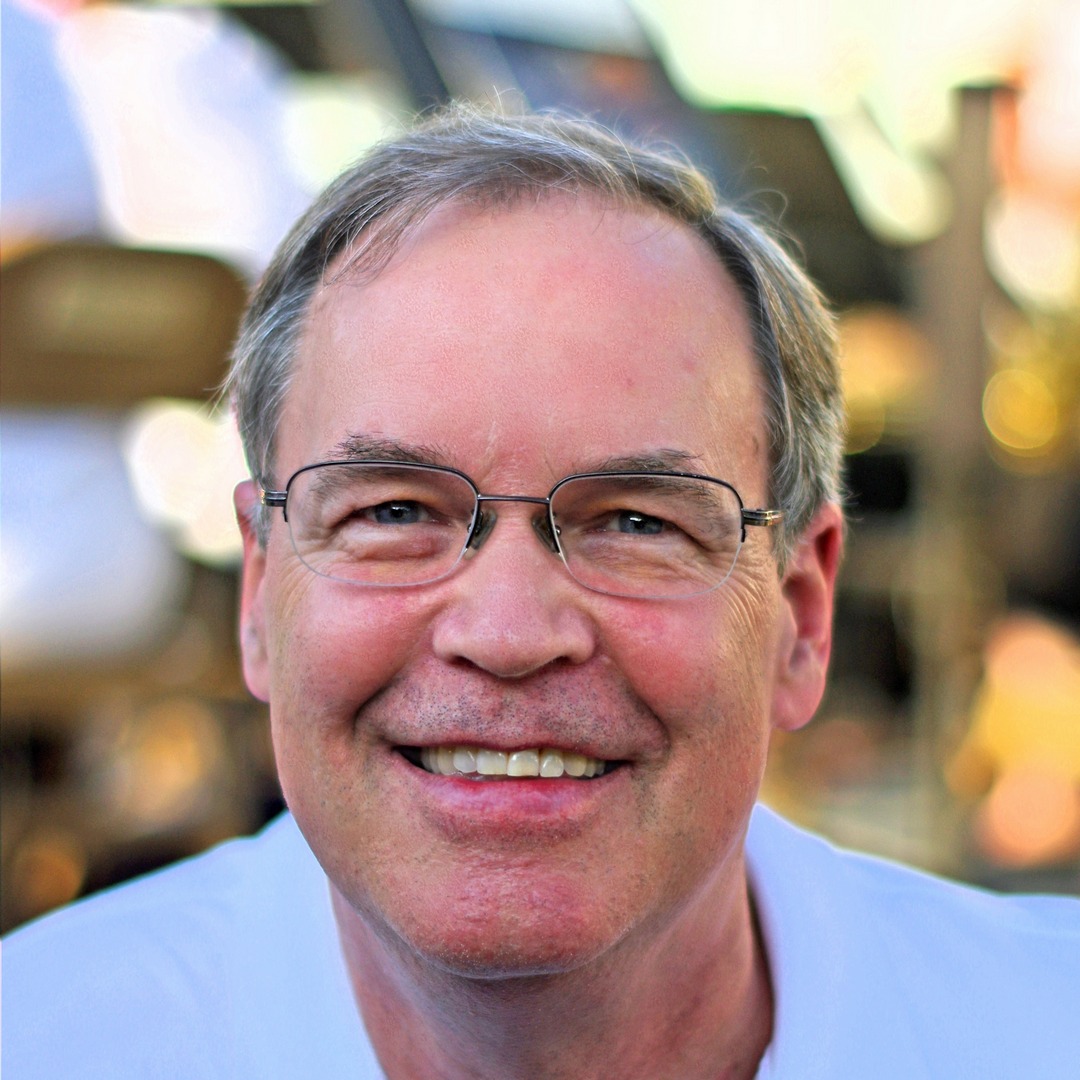 Next week's concert

will be conducted by Mark Taylor

Ted has planned some extraordinary entertainment for his concert: Brooke Hendricks will be featured, soloing on the alto saxophone, playing Earle Hagen's 1939 tune Harlem Nocturne.  Brooke is a graduate of BHS, and holds music degrees from the University of Iowa and the North Carolina School for the Arts where she recently completed her masters degree in saxophone performance.

This is a big week for music in Crapo Park!  Of course the
Southeast Iowa Symphony
will have its "Symphonic Blast" on Saturday evening July 9 and many of our band members who also play in the symphony will take part in that performance.  But not to be outdone, our band's regular Sunday evening concert is going to be very special!  Once again, the
Nauvoo Pageant Bagpipe Band
will come to the Crapo Park, sharing our concert.  These pipers have appeared with us twice before and have been a great hit with our audience.  In addition to appearing jointly with our band, the bagpipe band always gives a delightful presentation on their own and this year, that performance will take place
before
rather than after our regular concert time. The Nauvoo Pageant Bagpipe Band will begin its individual performance from 6:45 to 7:00 P.M. after which there will be a fifteen minute intermission while our band moves into place.  At 7:30, we will begin our portion of the concert and we will feature several selections that combine our band with the Nauvoo band.  So please come early and prepare to be entertained!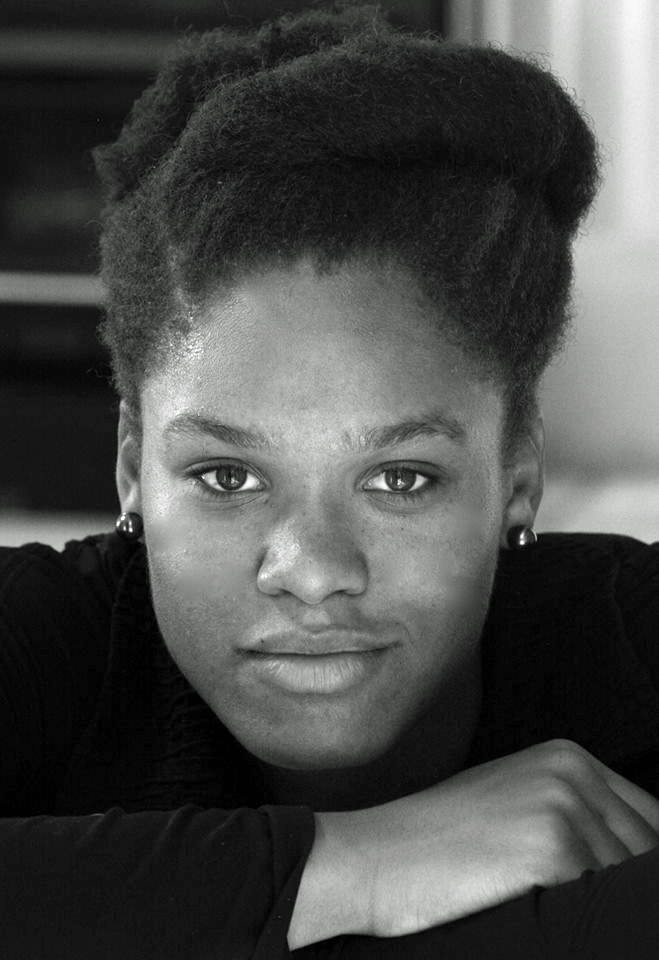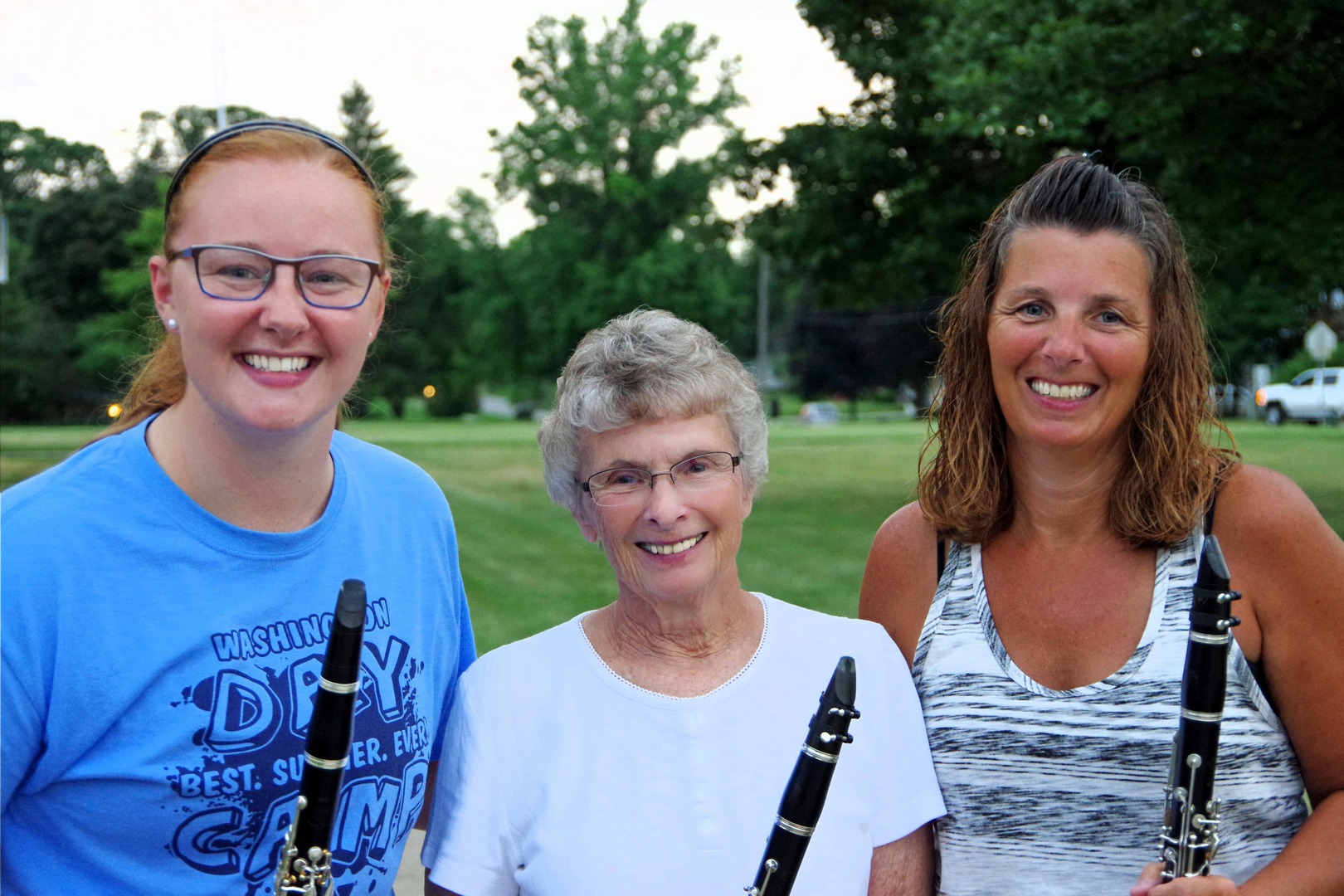 Ted's other featured performers make up a clarinet trio.  But this is not just any clarinet trio!  This trio consists of the band's member of longest tenure Sue Kristensen, her daughter Jane Murphy, and Jane's daughter Keri.

Sue has been the band's clarinet section leader for many years – "little Susie Fischer" joined the band in 1948 at the age of 14 as one of its first female members!  After earning her music degree from the University of Iowa where she studied with the renowned Hymie Voxman, Sue returned to Burlington with educator husband Alfred.  Sue ended her teaching career as the director of the Burlington School District's unique "Special Spirit Band," a band for special needs students.  Jane Murphy is a teacher in the Washington, Iowa school district and is a member of the Washington Municipal Band as is her daughter Keri, a senior at Central College in Pella, where she is working toward a degree in elementary education.  Sue, Jane, and Keri were all members of the Iowa All-State Band (though not at the same time as a wag in our band pointed out at our rehearsal).  The trio will play Clarinet on the Town by Ralph Hermann.